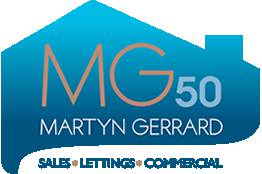 About Us
Martyn Gerrard
Established in 1964 Martyn Gerrard Estate Agents is one of the largest independent estate agents in the North and North West London. We have 10 branches in all of the primary locations where the more prestigious properties are to be found. <p> The Board of Directors have collectively over 120 years of experience in the North London property market. We are incredibl;y proud to have celebrated our 50th birthday in 2014.

Year Established
Number of staff
5
Web Site
Contact Information
Contact this branch
Email
alastairs@martyngerrard.co.uk
Address
109 The Broadway
Mill Hill
Greater London
NW7 3TG
London
UK
Opening Hours
No information available
Reviews
22/11/2018
Very profesional
I was looking for a place to rent and I can say that I am extremely pleased that I had to go through this with the help of agent Elijah Williams. He has been extremely helpful, forward and explicit in regards to all the steps making sure that I am fully aware of all requirements and responsabilities, profesional and overall a nice person to be around to. I m very glad that i had the luck to get his expertise and help in dealing with what everyone calls the most stressful period...moving.
By Alexandra Mereuta
20/04/2018
Superb
I've just moved in to a rental flat arranged by Conor Byrne at the Mill Hill branch. Conor was extremely professional, answered all my questions clearly and made the process simple, thorough and fast. I wouldn't hesitate to use Martyn Gerard again and recommend them highly. Thanks, Conor!
By Rob Sykes
01/02/2018
Purchase of new property with Martyn Gerrard
During the entire purchase process, Jatin has been very helpful and prompt. He was thoroughly professional and yet very personable. His pro-active involvement helped to smoothen the purchase process.
By Nayani Gh
27/01/2018
I would like to thank all at Martyn Gerard for helping us buy and sell our properties. The sale in particular was not simple and both Jatin and Gregg ensured regular communication was held between all parties and kept us informed of the progress at all times. If it wasn't for their help and hard work, I believe the deal may fallen through. They were honest, professional, friendly and reliable throughout and I couldn't recommend them highly enough. Nick and Samantha
By Nick Woolf
27/01/2018
Persistant great service
Jatin has been very helpful in helping me sell my house. MG persisted through 50 viewings of the property and manged to find me a buyer. I have been very happy with the regular contact and advice that jatin has provided. He has remained professional throughout the process.
By Amee Attri
26/01/2018
Jatin Shah
We have sold twice in the last two years through Martyn Gerrard. Both time Jatin has found us buyers swiftly. He dealt with the legal process effectively and efficiently and was honest and upfront about timelines.
By Amy Howard
* We only display 5 "Most Relevant" Google reviews
Memberships
No membership services information available
Marketing
No marketing services information available
Awards
No award information available
Statistics
Average price in this area
Average Time on Market in this area