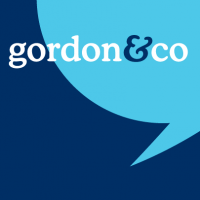 About Us
Gordon & Co.
Established in 1948, Gordon & Co. is an independent Residential Sales & Lettings agency and Property Management company covering Central and Greater London. Our offices in Battersea, Elephant & Castle, Norbury, Paddington, Surrey Quays, The Strand and Tower Bridge are all supported by our South East Asia offices based in Hong Kong, Singapore and Malaysia. We are property professionals with a wealth of experience; striving to offer the very best service and always having pride and passion in all we do. Gordon & Co. Battersea covers the South West London area including Battersea, Clapham, Wandsworth, Fulham, Balham and further afield. The Battersea office is a dynamic team run by branch manager Ryan Gray.

Year Established
Number of staff
7
Web Site
Contact Information
Contact this branch
Email
battersea@goandco.co.uk
Sales Phone
0207 223 3100
Sales Email
battersea@goandco.co.uk
Lettings Phone
0207 223 3100
Lettings Email
battersea@goandco.co.uk
Address
200 Lavender Hill
London
SW11 1JA
London
UK
Opening Hours
No information available
Reviews
25/03/2018
Excellent service from Jade Moeller
I arranged for Jade to show me a property. Although it wasn't what I was looking for, Jade offered to show me another property straight after that had just come on the market and was perfect for me. Jade explained the process of securing the property to me, and was really helpful in always responding to my emails and answering my calls. Overall, it was a great experience working with Jade and would highly recommend her!
By Fiona Z.
25/01/2018
Thomas Meilak is a true Professional
I have had excellent service from Thomas in sourcing new tenants for our apartment. He is really responsive, helpful, polite and efficient throughout. I am particularly impressed with his way of organising and handling with keys. I would highly recommend his services and also Gordon & Co who let and manage a number of our properties.
By Marcus Chan
17/10/2017
Responsive and thorough service with one hiccup.
Overall Thomas provided a professional, thorough and responsive service. He was able to organise a viewing of the property we now rent at very short-notice, and swiftly organised its removal from the market at our request. During the preparation for our move in he was quick to request the appropriate documents required for our tenancy and provided informative updates throughout the process as to what needed to be completed. Despite some disagreement as to the date and time that we were to move into our new property- it seems our move-in could have originally been arranged for an earlier time of day given we were to pay rent for the full day- this matter was eventually solved, albeit with some slight antagonism. Despite this I would recommend Thomas's service for his generally courteous manner and quality of service.
By Will Parsons
25/07/2017
Gordon & Co. Always efficient, polite & helpful . Thank you
A big thank you to Gordon & Co, particularly Rumz Habib with whom we recently dealt. He was patient & efficient & extremely helpful, as well as being patient & friendly. All my dealings with agents at Gordon's have been extremely positive. They are always ready they are always to assist & advise. It is a pleasure to deal with them & I feel I am in good, expert hands Thank you all once again, especially Rumz Noeleen Macnamara
By Noeleen Macnamara
01/07/2017
Thomas helped us find a modern, clean apartment next to the tube station. Due to our situation, as we had to leave our previous place in a short period of time, we had to do all the paperwork quite quickly. Thanks to his management of the situation we are now quite happy in our current place and we are grateful for that. Cheers Tom!
By Irene Castaneda
23/06/2017
Incredibly helpful, responsive and thorough
It was great working with Thomas throughout the process. As a first time renter in the UK, Thomas made it so easy throughout the process and was always willing to take the time to explain everything through. Not only was Thomas patient, he was very responsive and would promptly return any query I had. I would certainly recommend Thomas to anyone searching for a property in London. His knowledge of the various areas in addition to his calm, helpful demeanour made him the perfect agent for my search!
By Matthew Harold
* We only display 5 "Most Relevant" Google reviews
Memberships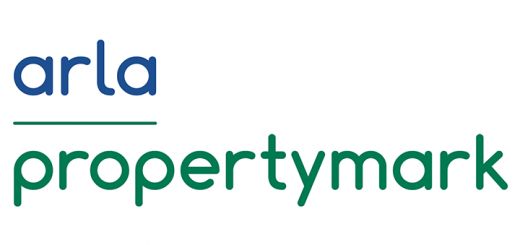 Marketing
No marketing services information available
Awards
No award information available