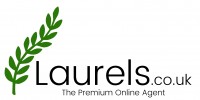 Our team
Download our App to find out more about individual agents
About Us
Laurels Estate Agents
We employ a fantastic team of local property experts across South West London & Surrey that provide all of our clients with a premium service while maintaining an online pricing model. We effectively save our clients thousands of pounds in fees (compared to traditional estate agents) while at the same time still doing all of the work that is expected of an estate agent such as viewings, professional photos, and sales progression. We pride ourselves on the service that we provide and that is why independent reviews are so important to us!

Contact Information
Contact this branch
Email
sales@laurels.co.uk
Sales Phone
020 8191 7400
Sales Email
sales@laurels.co.uk
Lettings Phone
01372 897 710
Lettings Email
lettings@laurels.co.uk
Address
Thorogood House
Surbiton
Surrey
KT6 7EW
Opening Hours
No information available
Reviews
11/12/2018
Great service - can't recommend too highly.
To say that Rob, the MD, goes above and beyond is an understatement! This company is unlike any firm of Estate Agents I have come across. They are young, keen and most of all are using social media and films using drones to sell your house. 100% hardworking, dedicated staff who sold my house after other local established agents had failed to do so. I have recommended them already. They are also really super people to have around in your home and really inspire confidence.
By Jenny Jefferis
29/11/2018
Quite satisfied
I'd like to thank everyone whom working at laurel specially Chloe/ billy/ bethany/ jack / Maria, I'm very impressed with level of prefecionalism dispite difficult markets unpredictable fluctuations they promised me to sell my property for the asking price within 20 days and they managed to sale it with in 3 to 4 days with very close number to askig price therefore I would recommend laurel to anyone who would want to sale their property in this difficult economical climet . Best of luck Frankie Cyrus & brothers
By Frankie CYRUS
27/11/2018
Great service
We had a very good experience with Laurels. Chloe in particular was an amazing asset to the company. They all kept very good open communication through out our buying time, she recommended an excellent local solicitor as well. Robert was also a great point of contact and very helpful in making the sale of our house as smooth as possible. I really felt like they all enjoy their jobs very much. I would definitely recommend to anyone who was buying a property.
By Ashley Hook
19/09/2018
Property Rental
Fantastic service from Jack and Charles right from the start and throughout. Both Jack and Charles were always available to answer any queries and guide us through the process. Great experience and a pleasure doing business.
By Emma Hopson
03/08/2018
Fantastic from start to finish
i went to Laurels after having a terrible experience with another agent . Laurels were fantastic from start to finish . Nothing was too much trouble and they went above and beyond all the way through . Extremely friendly staff with a very positive outlook on selling my house , which they did in a very short time .
By Claire Giles
31/07/2018
Happy Customer
For a long time I thought I'd sell my property through a "sell it yourself" website, but when we met Billy he asked us whether we thought a professional Estate Agent would be able to sell the house for more than the what we'd save with Purple Bricks. His professional demeanour without the usual sales patter reassured us, and we were very happy when viewings quickly started pooring in. We sold the property in 7 days, and the rest of the team at Laurels, Rob and Ben, helped at every step of the way. For anyone on the fence about purple bricks, Laurels is a great middle ground. You don't pay the same fees that you would expect to pay for a high street estate agent, but you still get the support and benefit of experienced professionals.
By James Millen
* We only display 5 "Most Relevant" Google reviews
No social media available
Memberships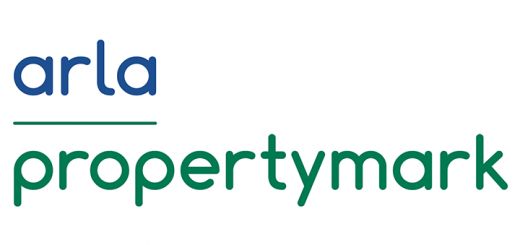 Marketing
No marketing services information available
Awards
No award information available