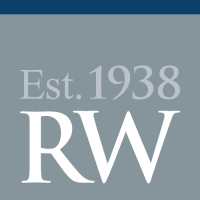 About Us
R Whitley and Co
Ronald Whitley founded R Whitley & Co in 1938 with a clear objective to provide an unrivalled, professional property service based on integrity and honesty. <p> Over three quarters of a century we have not only successfully achieved this but have become one of the longest established, highly respected and leading firms of Chartered Surveyors & Estate Agents in Middlesex. <p> R Whitley & Co is a fully independent family business with prominent offices in the centre of West Drayton. As a general practice agency we offer a broad spectrum of property services. <p> We are passionate about property and are confident that our blend of traditional values coupled with continued investment in modern technology provides an unrivalled property service. <p> We look forward to being of service to you.

Year Established
Number of staff
4
Web Site
Contact Information
Contact this branch
Email
sales@rwhitley.co.uk
Sales Phone
01895 424057
Sales Email
sales@rwhitley.co.uk
Lettings Phone
01895 242056
Lettings Email
lettings@rwhitley.co.uk
Address
Estate House
40 Station Road
West Drayton
Middlesex
UB7 7DA
South East
UK
Opening Hours
No information available
Reviews
26/03/2018
Great qualitys in communications help and support.
Great respect in their honesty, hard work and truthfulness in the selling of my mums property. nice and friendly staff. great company to work with would recommend R Whitley and Co to anybody and a big Thank you to Richard and Ben for their additional support. Ken
By Serena Marks
04/01/2018
Ron sweet
PROFESSIONAL COMPETENT RESPECTFUL I am very pleased with R.Whitley & co They kept me informed at all times, Advised me when needed to, I feel I can trust there judgment, and will Be looking to give them more Propertys To let, when they become available, Thank you.
By Ronald Sweet
16/10/2017
service rating
The service I have received from this company has been outstanding. They are friendly, accessible, and very professional. Ben Gunton has been very supportive especially , and has become a real ally in the journey. A huge thank you to all the staff.
By Penny Smits
03/10/2017
Always available
Having bought and sold properties via this family business i'm very happy to endorse. Having navigated not only an experience of buying through R Whitley, but selling a property with a complicated leasehold it has ultimately been a rewarding and educating experience, handled considerately by agents who are leaders in their craft.
By Paul Ganly
23/09/2017
Trustworthy Gentlemen
Having had some experience with other estate agents who seem to only be interested in the sale and not in providing a service, I was pleasantly surprised by this family business. They did all that they could to facilitate a smooth sale whilst all of the time keeping me well informed and even offering me their personal mobile number to call out of hours so that i could stay in touch when the buyer started to play games.Selling a house and moving is a well known stressful activity and yet they did all that they could to minimise the difficulties, over and above my expectations. I have no reservations in recommending their services to others.
By Mary Reed
20/09/2017
Excellence personified
R Whitley and co, provided nothing but an exemplorary service with unwavering professionalism. In 20 years of buying and selling properties, this was the first time I had truly experienced an estate agent acting in an exemplorary manner that puts other industries to shame. I would have no hesitation in asking them to sell my home, or in approaching them to see if they could source a property that I wanted to purchase. I have no doubt that anyone using R Whitley and co will be impressed. They are the only agent I would consider using in the future, the question would be, would they represent me? A true pleasure to deal with throughout.
By Alex Bessent
Reply from agent
Thanks Alex for your feedback and kind words. Yes absolutely - of course we would happily represent you in the future - would be a pleasure! Hope you are both very happy in your new home - Best wishes, Jonathan
* We only display 5 "Most Relevant" Google reviews
Memberships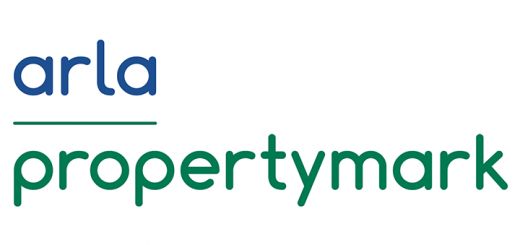 Marketing
No marketing services information available
Awards
No award information available