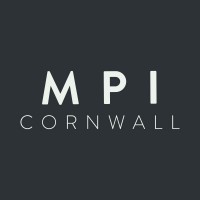 Our team
Download our App to find out more about individual agents
About Us
My Place In Cornwall
We know what it takes to help you achieve a smooth and successful sale, it's something we've been perfecting for the last 10 years! With the growth of online property sales, our hybrid approach combines the benefits of modern marketing techniques with our agents skill and professionalism. Contact us today to see what your property is worth.

Year Established
Number of staff
3
Web Site
Contact Information
Contact this branch
Email
info@myplaceincornwall.co.uk
Sales Phone
01208 813874
Sales Email
info@myplaceincornwall.co.uk
Address
First Floor Offices
Unit 18 Callywith Gate
Launceston Road
Bodmin
Cornwall
PL31 2RQ
South West
UK
Opening Hours
Monday-Friday 09:00 - 17:30
Saturday 09:00 - 17:00
Reviews
03/09/2018
Unbelievably helpful, just couldn't do enough for us
We cannot recommend Candice Nicholson highly enough for the effort she put in our our behalf to ensure the transaction went through with little fuss and for keeping us well informed of the progress being made. We were unfortunate enough to be using another agent to sell our own property, who had little interest and had to be chased for information and had we known what we know now would have used 'My Place in Cornwall' We cannot recommend them highly enough.
By Alan Leedham
Reply from agent
Dear Alan Thank you so much for your very kind review. It was a genuine pleasure working with you and your wife throughout your property purchase and I am pleased we made the buying process run smoothly for you. Should you decide to move again do let us know as we would be delighted to hear from you. Best wishes to you both.
31/08/2018
Highly recommended
I can't recommend Jacqueline and Candice enough. The whole process of the marketing and the sale of our bungalow went so smoothly and efficiently. Jacquline made sure our property was marketed quickly and we had an offer within the first couple of viewings, Candice was so dedicated and focused in-fact she went above and beyond to ensure that this very stressful process went smoothly Thank you Ladies so much for everything and I have no hesitation in recommending you to everyone I speak too . A lot of the high street estate agents could defiantly learn a thing or two from My Place in Cornwall
By jo Glanfield
Reply from agent
Dear Jo Thank you so much for your very kind review. I am just so pleased you chose My Place in Cornwall to secure a buyer for you and with a very positive outcome, I do wish you well for the future and if you need any help again, then please do get in contact, as it has been an pleasure to have worked with you and hope our paths cross again. Take care!
16/08/2018
Sale and purchase
From my first meeting with Jacquie, it was obvious how professional she is. She has maintained that professionalism throughout the sale of my flat, and whilst we continue with the purchase of my new apartment. With her colleague Candice, they undertook all the viewings (bar one due to it being later in the evening) and Jacquie ensured I received feedback following each viewing. My first two buyers withdrew their offers, however, the team at My Place in Cornwall always maintained their confidence that my flat would sell, and it has. They are friendly, courteous, very professional and have a good sense of humour too! They are by far the best estate agent I have ever dealt with and I recommend them 100%.. My grateful thanks to Jacquie, Candice and the team.
By Susan Taylor
Reply from agent
Dear Sue Thank you for your lovely review. It has been a pleasure working with you during the sale of your property and hopefully shouldn't be too much longer before your new home is ready to move into. Wishing you the very best for the future and look forward to speaking with you soon. Best wishes. Jacqueline
10/08/2018
Very Impressed!!
From the word go Candice has been exemplary. She is focused, persistent, caring and very professional. My sale was rather complicated and throughout the process I was kept informed at every stage. I thoroughly recommend My Place in Cornwall and especially Candice, she is worth her weight in gold.
By Jess Cassidy
Reply from agent
Dear Jess Thank you so much for your very kind review. As you mentioned, this particular sale was complicated but that's what we are here for and I am just so pleased it was a positive outcome for you. Do let me know if you need my help again in the future as it has been an absolute pleasure working with you and I hope our paths cross again. All the best.
17/07/2018
Professional, proactive and excellent communications
We had a long, stressful and torturous process to get to exchange but both Jacqueline and Candice were so helpful and encouraging. They never gave up chasing the bottom half of the chain and they always communicated efficiently and effectively. Not that we ever plan to move again but if we did, we would use MyPlace in Cornwall!!
By Michele Backer
Reply from agent
Dear Michele Thank you for your lovely review and you are very welcome. Your purchase wasn't the easiest but we got there and it was well worth the wait! Please do let us know should you ever decide to sell your beautiful house! We wish you all the very best for the future in your new home.
04/06/2018
A perfect move
Candice was nothing short of perfect throughout the whole process; she provided a pleasant and relaxed approach to the initial viewings, quick and efficient turnaround on negotiations, and well-timed and knowledgable follow up on the sale process. Altogether, this made the whole experience surprisingly easy.
By Steve Howard
Reply from agent
Dear Steve Thank you so much for your lovely review. It was such a pleasure working with you and your wife throughout the purchase and I do hope to see you again in town! I am sure you will be very happy in your gorgeous new home and I wish you and your family all the very best for the future. Best wishes, Candice
* We only display 5 "Most Relevant" Google reviews
Memberships



Marketing
Awards
No award information available