About Us
Manchester Durman
Manchester Durman were founded in 2005 in the heart of Sanderstead village opposite Gresham Primary School. We are sole representatives for the Guild of Property Professionals in the South Croydon region (formerly the Guild of Professional Estate Agents) and we are focused on providing a friendly, personal and responsive service.

Year Established
2005
Number of staff
0
Web Site
Contact Information
Contact this branch
Email
sales@manchesterdurman.com
Sales Phone
020 8657 5599
Sales Email
sales@manchesterdurman.com
Address
19 Limpsfield Road, Sanderstead
Sanderstead
Surrey
CR2 9LA
South East
UK
Opening Hours
Monday-Friday 9.30-5.30pm
Saturday 10.00-4.00pm
Reviews
21/01/2020
Selling of property using Manchester-Durman
Selling the property through Manchester-Durman was a very good experience. The staff were knowledgeable, capable, efficient, and prompt with responses to inquiries, and I appreciated their meticulous attention to detail. I also am highly appreciative of the manner in which I was kept up to date with developments. A five-star operation in every way. I am quite happy to recommend them unreservedly.
By A. G. Davies
Reply from agent
Dear Mr Davies Thank you, most kind of you and you made the process much easier for us thanks to your prompt attention at all times, Kind regards J Manchester
03/01/2020
Excellent and personal customer service
We had an excellent customer experience from Manchester Durman. James Manchester was exceptional as both an estate agent and conveyancing solicitor. During an unpredictable housing market, James and the team sold our house very quickly and for a good price. The team were always professional and available. The telephone was answered promptly - no hanging on for an answer machine - and email was also managed effectively. Every member of the team gave us time so that we felt very valued customers. By combining the solicitors with the estate agents we were able to communicate easily and readily with James to understand the legal aspects of the sale and purchase. The quality of service received was not at the expense of speed - the sale and purchase proceeded quickly with James working proactively to maintain the pace, minimising the chance of losing our dream property. We would highly recommend Manchester Durman for their sales and conveyancing services.
By L Curphey
07/10/2019
Absolutely first class in all respects
15 years ago we used James Manchester as our solicitor when we bought our house and were very impressed by him, so we immediately turned to him to act as both estate agent and Solicitor again for the sale of our property. We could not be more pleased by James and all his staff. They have worked relentlessly and professionally throughout always available and always full of suggestions and wise advice. We could ring them at any time or pop into the office at any time and were always met with the same cheerful professional attitude and they were always aware of the latest developments in our sale. I could not rate them more highly. If you are looking for a very professional and motivated firm who work diligently and steadily with a very straightforward and uncomplicated manner then you need look no further.
By matthew s
07/10/2019
Informative, knowledgeable about current pricing and market trends
Manchesters are extremely good at their job. We were kept informed at all times and had every confidence in the team in securing a quick sale and completion. We would highly recommend using Manchesters as your estate agent. Also they offer legal advice and services with the sale which helps with a speedy completion. All members of staff are polite and well trained/informed.
By Valerie F
27/06/2019
Great
Having been in contact with Manchester Durman on and off for approximately 9 months, I ended up purchasing my new home through them. As the Estate Agent and the acting Solicitor for the vendor, I felt that they were professional in what they did, and were incredibly transparent and communicative throughout the whole process putting their Clients at ease. Whenever I had concerns or questions, these were dealt with.. I would not hesitate to use them again, either as an Estate Agent or Solicitor.
By Louisa Stirling
14/06/2019
Outstanding agents. Friendly, Helpful, knowledgeable, professional team.
We could not recommend Manchester Durman more highly. Everything went smoothly from start to finish with friendly professional support from the whole team. Our buyer was committed to complete in 3 weeks after we had offered on our new house, and Manchesters did it, leaving no stone unturned. We were informed every step of the way, and whenever we needed advice, it was given. Having the solicitor as part of the team was an incredible help and gave us confidence that nothing was missed. We would recommend Manchester Durman 100% Jean and Cliff Carney
By Jean Carney
* We only display 5 "Most Relevant" Google reviews
No social media available
Memberships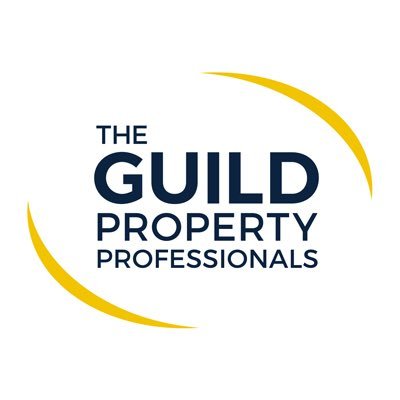 Marketing
Awards
No award information available