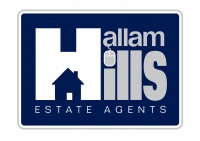 About Us
Year Established
Number of staff
0
Web Site
Contact Information
Contact this branch
Lettings Phone
0114 327 8853
Lettings Email
ask@hallamhills.co.uk
Address
1 St Marys House London Road
Sheffield
South Yorkshire
S2 4LA
UK
Opening Hours
No information available
Reviews
09/04/2018
Hallam Hills is so affordable for dealing property
Thank you Hallam Hills for helping me out . I have found a great deal by help of your company. I got a good house in affordable rates.
By Nancy Johnson
22/03/2018
Absolute and total quality
Phenomenal is the only way to describe the service that Adam provides. Complete and total professional service by world class estate agents who actually know what they're doing !
By ABDI ABDALLA
07/03/2018
Very helpful kind easy to communicate with.make look like so relaxing with process looking for information so reassuring .would highly recommend to others for much indeed.
By Ahmed Mohamud
27/01/2018
HELPFUL STAFF!
Im a student so had not gone through renting process before, Went into the office and they sat with us for ages showing us loads of houses online and booked time to go and have a look round. They gave us a copy of contract to take home and read and we went back with questions and they helped us understand it. Let us pay our deposits in instalments which helped us loads. When we moved in we had a few issues with the house it needed cleaning and the oven was broken but they did an invenotry and maintenacne came within 48 hours which we thought was ok. Have seen loads of reviews saying they dont register deposits which isn't true ours was with DPS and we got back in full -- but we did really clean the house when we left!! thank you!!
By Claire Jones
05/12/2017
Wouldn't even give them 1 star
The Chesterfield town centre flats on knifesmithgate nothing but problems since moving in. The tap water undrinkable. Changed landlords God knows how many times. YOU email them pics of repairs that need doing and they take forever to repond was left 3 days with no water so ko shower no water for drinks to flush toilet nothing had to threaten them with legal action several times before anything was done and never got even an apology. DO NOT go with this tin pot company they are used to dealing with students who unfortunately don't know any better. STEER CLEAR
By JD
30/06/2017
Disgusting.
I visited the Hallam hills office yesterday. I phoned before hand to ask if I could come in and sign for a property at 2:15. I arrived with my partner and her parents to sign for the property. There were already three customers there talking. We stood for a few minutes before being asked to take a seat and someone would be with us. While we were waiting the agent took multiple incoming calls. After around 20 minutes we moved forwards to talk to the agent. He didn't ask for my details, referred to me by my first name, there wasn't enough room for my partners parents who are disabled to sit down, I was told to grab a chair that was a receptionists. The agent didn't introduce himself or provide any details and was generally rude and made me feel unimportant and bothersome. The agent made multiple phone calls without explaining what he was doing making my partner and I just sit there waiting for him. It took a while for the agent to find the property. When he did find it he proceeded to say he knew nothing about the property and phoned his colleague whom we had viewed the property with previously on the 16th. The agent we viewed the property with was called Adam. Once Adam had been called the agent we were talking to in the office still didn't know about the property. He phoned the landlord and had a conversation with him. After this conversation the agent then told us the property was being refurbished and as such it would be ninety pound more a month than the original price both online and what had be quoted to us at the viewing. This was false advertising and misrepresentation. When asking why this had happened, the agent just kept saying he didn't know much and was rather rude about it. We left the office after this. The agent didn't seem interested or care that my partner and I were visibly shocked and upset considering we are moving into a new property together for the first time and were ready to exchange money that day. The agent offered no apology at all, and simply went on with his phone calls and emails. We were more then willing to pay the administration fees or deposit to get the property off the market. We had cancelled three other viewings to go an sign for this property. We had drove down to Sheffield specifically to view multiple properties that day and we cancelled 3 to sign for that property. This was clearly not only unprofessional but disgusting and insulting. After driving back 2 hours back home we went straight back to looking for another property. We found that the property had been removed from right move and zoopla. The property had instead been re-listed on Hallam hills website. This clearly suggests that you knew you had done something wrong and changed it. I would like someone to contact me in regards to this. Preferably a manager or someone high up in the company. Below are pictures of the property at its advertised price and an edited part saying the property is no longer on the market. [cid:image001.png@01D2EDAA.4FC8D230] [cid:image002.png@01D2EDAA.4FC8D230] This is clearly the same property so it hasn't been took off the market, but has been given a new price.
By Adam Upton
* We only display 5 "Most Relevant" Google reviews
No social media available
Memberships
No membership services information available
Marketing
No marketing services information available
Awards
No award information available