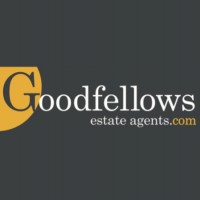 About Us
Goodfellows Estate Agents
Goodfellows are an innovative, locally based Regional Hybrid Estate Agents, covering the North East of England, utilising the undoubted power of the internet, which compliments our strategically located offices and property displays. Our aim is simple: to provide Great Service, Great Fees and Great Marketing. We strive to embrace the best of new technology, recently introducing fabulous, fully immersive 360° virtual tours to our armoury of marketing tools, and now providing floor plans as standard on every property. And to ensure the standard we provide is the very best, we have put together one of the most experienced and formidable sales teams in the region. We are now one of the highest rated estate agents in the area., our reviews can be seen in full, continuing the theme of transparency in everything we do, right down to publishing our fees on our website.

Year Established
Number of staff
0
Web Site
Contact Information
Contact this branch
Email
liza@goodfellowsestateagents.com
Sales Phone
0191 9172232
Sales Email
office@goodfellowsestateagents.com
Lettings Phone
0191 9172232
Lettings Email
office@goodfellowsestateagents.com
Address
1B Salters Road
Gosforth
NE3 1DH
Opening Hours
Monday-Friday 09:00 - 17:30
Saturday 09:00 - 15:00
Reviews
24/08/2019
I Recently had my house for sale with Goodfellows. Initially was impressed with their search stats and called to reassure us and update us within first few weeks. However, our house took 4 weeks to get its first viewing and only had 5 viewings in 20weeks! Only 2 of these viewings was actually interested in the house/area and we had many cancelled viewings. At first we accepted the lack of viewings and arranged for further photographs to be taken to advertise which I was left sat at home waiting because no one showed up. This then lead to further delay in improving the originals photos. We were misinformed about going 'multi-agent' sale. General customer service was bad. No one was wanting to help or be helpful! We put our notice in and moved to a different estate agent and our property sold for full asking price within 3 weeks with more viewings booked than goodfellows were able to secure us. Final nail in the coffin to the horrendous customer service this company provides. One of our viewings was a viewer who had already viewed with goodfellows. They informed me that I would owe them for the sale if an offer was submitted. I was informed that goodfellows staff would ring me the next day to ensure it was the same viewer and they would follow up for feedback. I am yet to receive my follow up call 4weeks later. Funnily enough the buyer they introduced actually offered more than our asking price but We rejected this due to the horrendous sales service we received. I would not want to rely on them to sell my house!! Food for thought, find a worthy estate agent even if they charge more. You get what you pay for!
By Laura B
06/04/2019
Great
I have had a good service from Goodfellows over the past year.
By susan Brown
31/03/2019
Everything you would want in an Estate Agents
Each and every one of the staff at Goodfellows we're efficient, personable and worked so hard on my behalf. They were also the cheapest. What more could you want?
By Julie Bell
18/01/2019
Fantastic service
I enquired with Goodfellows as the advert on the front of the building was about the agent fees, which seemed similar to the new online agents. I had been considering online for the price but didn't want to lose the personal service. And I'm so pleased I found Goodfellows! The service was great from start to finish and very had the personal touch throughout. Liza and Lynne were excellent. Highly recommended! And a great addition to Gosforth.
By Kathryn Sumner
11/12/2018
Excellent Estate Agent
The sale was managed very professionally and effeciently from the very start, and this enabled it to happen very quickly. You promised to do things and they were all done immediately. That enabled us get the sale we hoped for. My I also say that at all times you were available to help us with this difficult process, and did so in a very friendly and courteous manner. For example at very short notice you witnessed and copied documents urgently needed by our solicitors. I would strongly encourage other sellers to use your firm in order to get a similar result. You fully deserve the excellent feedback Goodfellows constantly receives---which persuaded us to choose you in the first place. Please pass on our kind regards to the whole team.
By paul crossling
* We only display 5 "Most Relevant" Google reviews
Memberships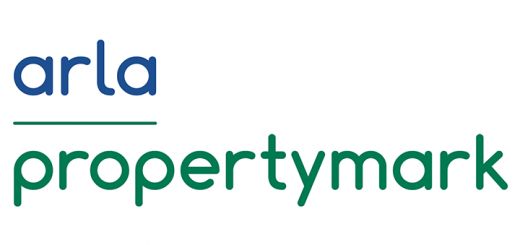 Marketing
Awards
No award information available