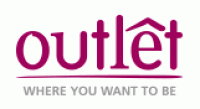 About Us
Outlet Property Services
Helping people with their property needs across the whole of Central London <br><br> As you'll see from our reviews, Outlet customers feel like they matter to us. That's because we've been making property simple, stress-free and a little more fabulous than your typical estate agent for 20 years. <br><br> We're a friendly bunch of property experts who provide a sales, lettings, property management, commercial and short lets service in London. We also help people with mortgages, insurance and planning a more secure financial future via our own Outlet Money team. <br><br> We started out years ago as a small operation in our founder's flat. Now, two decades later, we help customers from all walks of life to find or let a property across the whole of central London from our HQ in Soho. <br><br> If you're on this site to leave a review, thanks - feel free to be as lovely as you like. If you're here to find out about the way we do things and how we treat customers, then we hope you like what you see and that we'll hear from you very soon. <br><br> Call us today on 020 7287 4244 or go to outlet4property.com <br><br> You can also pop in for a cuppa and see us in person. at our office. <br><br> We look forward to seeing or hearing from you soon. <br><br> The Outlet Team

Year Established
Number of staff
10
Web Site
Contact Information
Contact this branch
Email
soho@outlet.co.uk
Sales Phone
020 7287 4244
Sales Email
soho@outlet.co.uk
Lettings Phone
020 7287 4244
Lettings Email
soho@outlet.co.uk
Address
32 Old Compton Street
Soho
Greater London
W1D 4TP
London
UK
Opening Hours
No information available
Reviews
22/05/2018
Top Drawer Service
People wondered why I hadnt used a local agent to the address... this is the reason, and I don't do reviews normally...I am sure I would NEVER have received anywhere near this service I received from Outlet, from any local agent round here. Iain Hawkes, got me a tenant within two weeks of joining.. having travelled out to the property in catford from Soho. Darshan got the ball rolling with the tenancy agreement and inventory... never seen a more detailed inventory in my life. Theresa Parkes... sealed it by finding and advising all the utilities of the new tenancy. Outlet is a totally efficient agent who I will definitely use and recommend in the future for all my lettings. They listened to the kind of people I wanted in my property
By Doreen Henry
19/03/2018
Professional and friendly
Russell was great. He helped us find the ideal flat in a very short space of time, and was able to answer all our questions promptly and accurately.
By Cliff Ramshaw
19/02/2018
Russell is a fantastic agent
Russell was extremely responsive when we contacted him about a flat he was letting. He was very brief and concise and responded quickly every single time by text, but also very detailed when needed to convey important information or answer our questions, with detailed emails laying everything out, which made us feel very assured that everything would be taken care of.. His demeanor is also awesome - so friendly and fun, but also down to business. Theresa was very warm and helped ensure our move-in went smoothly with last-minute fixes on the lights that she had taken care of the very next day. Claudia has been amazing with fantastic communication about ongoing repairs. Overall we have dealt with several other employees at Outlet over a few months and they have been either great or fantastic, so much better than our past letting company, and we enjoy working with them all.
By Rachel Shelton
14/02/2018
Great service, would recommend
Russell was very helpful in arranging a viewing of the place, Mediating and guiding through the processes of securing the offer. Going above and beyond to make it happen. I was so pleased with the experience of finding a place with Outlet through Russell's help that I've even recommended some friends for an apartment in the same building, and they did indeed went for a viewing.
By Pietro Passarelli
14/02/2018
Found it at last!
I'd like to leave a big shout out here for Russell Wells at the Soho office of Outlet Property Management. Russell went above and beyond the norm to make sure that I found the right property to rent and then to expedite matters for me to occupy the flat at the earliest possible moment. I have no hesitation in recommending Russell and his colleague Theresa to other people seeking a new home.
By Christine Firkin
23/10/2017
Consistent good service with a smile in Soho
Outlet are a small and friendly team in the heart of Soho. They work hard to keep both the landlords and tenants happy by providing prompt and attentive service. They know the local market well and have been working in this market for more than 20 years. Claudia Gomes, the manager, is easy to approach and promptly follows up issues and sees them through to resolution. Theresa Gomes as property co- ordinator is always happy to help out and make life easier for landlords and tenants. They all work well together as a great team. I have worked with Outlet for over 7 years now and they rent out two of my apartments.
By Mayank Joshi
* We only display 5 "Most Relevant" Google reviews
Memberships
No membership services information available
Marketing
No marketing services information available
Awards
No award information available
Statistics
Average price in this area
Average Time on Market in this area