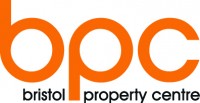 Our team
Download our App to find out more about individual agents
About Us
Bristol Property Centre
An Estate Agent with the local knowledge and experience to offer a service specifically tailored to you, offering both online services and face to face. We are a multi-award winning Estate Agent and Letting Agent in Bristol. Specialising in all things property we have the expertise to make the buying, selling or renting process as smooth as possible. Our personal, honest and transparent approach will guarantee an uncomplicated process. Please visit our selling and letting sections to see the services we offer or pop into our office for a chat.

Year Established
Number of staff
1
Web Site
Contact Information
Contact this branch
Email
info@bristolpropertycentre.co.uk
Sales Phone
0117 9073577
Sales Email
info@bristolpropertycentre.co.uk
Lettings Phone
0117 9073577
Lettings Email
info@bristolpropertycentre.co.uk
Address
28 Chandos Road
Redland
Bristol
BS6 6PF
South West
UK
Opening Hours
No information available
Reviews
04/03/2017
Excellent service and good value for money.
Ashley and Dan looked after us very well. Very easy to approach them both and they are always happy to help. They kept us up to date with everything and presented the property we sold with professionalism. I would highly recommend their service for anyone looking to sell their property.
By John Shaile
07/05/2016
Private lettings
I have used Beistol Property Centre for the last two years. I have found them to be professional and efficient in both tenant finding and managing properties.
By Chris Goss
11/02/2016
Best agents in Bristol
I can't praise Ashley and his team highly enough, they always go the extra mile and have been so helpful with all our tenants, absolutely first class,
By Karen Martin
13/10/2015
Excellent and friendly service
By Tina Schillace
12/10/2015
First class service and Friendly staff.
Bristol property centre We're very helpful in renting my property. They kept me upto date with progress and feed back from the prospective tenants. They were always at the end of a phone to discuss any queries I had. Great value for money. I would highly recommend them!
By Neil Buchanan
* We only display 5 "Most Relevant" Google reviews
Memberships
No membership services information available
Marketing
No marketing services information available
Awards
No award information available
Statistics
Average price in this area
Average Time on Market in this area