Our team
Download our App to find out more about individual agents
About Us
Move Revolution
At Move Revolution, we believe first and foremost in delivering an excellent customer experience for a fee that represents true value for money. We do this in particular through hard work over long opening hours and being conscious that exceptional service is a true differentiator. Like any major decision in life, moving to a new home is full of rational and emotional thoughts and feelings. It's completely understandable. Moving home involves spending a lot of money, making big decisions about the future and securing your family's happiness. When we set-up Move Revolution we knew there was a 'better way' to move home; one that involves decent, talented people working hard to maximise your happiness and not their margins. To this day, it's a great source of pride that our process costs, on average, half what a traditional estate agent will charge.

Year Established
Number of staff
3
Web Site
Contact Information
Contact this branch
Email
ENQUIRIES@MOVEREVOLUTION.COM
Sales Phone
020 8819 3272
Sales Email
sales@moverevolution.com
Lettings Phone
020 8819 3272
Lettings Email
lettings@moverevolution.com
Address
Airport House
Purley Way
Purley
Croydon
CR0 0XZ
London
UK
Opening Hours
Monday-Friday 08:00 - 20:00
Saturday 08:00 - 20:00
Sunday 08:00 - 20:00
Reviews
04/02/2020
Property sale
We used Move Revolution after experiencing some wonderful service from Paul during the purchase of a property we bought last year. When we came to sell this property, Paul put us in contact with Daniel and both he and Ryan were very easy to deal with, helpful and courteous throughout our dealings with them. Previous dealings with estate agents have left us feeling under pressure to make the property available to view at short notice and that the agent was disinterested in us as soon as a buyer was found. This was absolutely not the case with Daniel and I really cannot recommend the service from him and Move Revolution highly enough.
By Warren Bullock
22/12/2019
Brilliant Estate Agents - Highly recommended
After trying to sell my property 2 years ago and having a nightmare with a different (horrific) estate agent, it put me off selling completely. Then my sister used Move Revolution at the start of the year and couldn't recommend them enough. I put my faith in them and what a different experience it was! I requested a valuation late one evening and Dan immediately called me. Within a few days, he was at my address providing great service and very competitive fees. Dan was professional, knowledgable and very approachable. Move Revolution ensured I met all the team when they came and took fantastic photos - much better than I've seen elsewhere on the market. During the whole process, they kept me updated, pushed for viewings, knew exactly how to gain more interest when the market was quite stagnant and once I had an offer they chased outstanding enquiries constantly. Sue was particularly great at this. I would highly recommend Move Revolution and I'd certainly use them again. I had interactions with Dan, Paul and Sue; I couldn't fault any of them. Thank you for making a stressful experience so much more bearable!
By Laura Thomas
13/11/2019
Not your typical estate agent
Paul Mulligan is very personable and down to earth and was by no means pushy when advising us what decisions to make when marketing our property. We had a few hiccups along the way and at one point we decided not to sell after our buyer had pulled out. Things worked out in the end and we did eventually sell. Even after the sale had gone through, Paul continued to provide a service for questions put forward by our buyer. I would highly recommend Paul and Move Revolution. ..
By Sasha H
30/10/2019
Choose Move Revolution - You will not be disappointed.
If you are thinking of selling your home and trying to weigh up whether you save some money and go with an online agent or pay the money and go for a 'traditional' agent, it's very tempting to go with the cheaper option - selling/buying a new home is costly. It's also very stressful. So we decided that we wanted to go with an agent who we felt confident would sell our home for a fair price and make the process as smooth as possible. I'm glad to say Move achieved all of this and more. Special mention to Daniel Pinckney who made the whole process a dream and helped advise and guide us with our sale and purchase (which wasn't managed by Move) - thank you Dan! Thanks Move Revolution The Page Family
By Nadine P
23/10/2019
Excellent support and service
Excellent service. Dan at Move Revolution was very approachable and very responsive to our purchase queries.
By Panagiotis S
21/10/2019
Professional & commited
I cannot fault the service they provided in selling my home. 100% reccomend Move Revolution. Great team Ruth Waters
By Ruyh W
* We only display 5 "Most Relevant" Google reviews
Memberships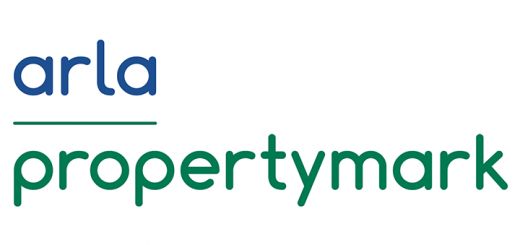 Marketing
No marketing services information available
Awards
No award information available