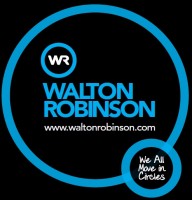 About Us
Walton Robinson
LETTINGS | PROPERTY MANAGEMENT | SALES | BUY TO LET | REFURBISHMENT | FURNISHING | Walton Robinson are registered members of the Association of Residential Letting Agents (ARLA) and the National Association of Estate Agents (NAEA). This means you can trust us to uphold the high codes of conduct and standards of the associations. These awards mean we are qualified to give you up to date expert advice and you can be assured you are dealing with a professional agent. We can take care of the full circle; source you a property, complete inspections and viewings, complete the sale working as point of contact for all solicitors, instruct and supervise any refurbishments or improvements required then let and manage the property. http://www.waltonrobinson.com/

Year Established
Number of staff
0
Web Site
Contact Information
Contact this branch
Email
sales@waltonrobinson.com
Sales Phone
0191 243 1000
Sales Email
sales@waltonrobinson.com
Lettings Phone
0191 243 1000
Lettings Email
enquiries@waltonrobinson.com
Address
101 Percy Street
Newcastle Upon Tyne
Tyne & Wear
NE1 7RY
North East
UK
Opening Hours
No information available
Reviews
01/10/2019
Horrendous!
WARNING! Unethical company retaining unjustified money from young students! Daughter rented student accommodation with 6 other girls, property left clean, perfect condition and in a much better state than when occupancy taken up. Items highlighted at start of tenancy requiring repair/ attention ignored - e.g. one oven broken, one bathroom shower unusable, carbon monoxide detector broken, blinds broken, paintwork appalling in parts etc etc....Paid circa £35k for a years rent and Walton Robinson have the cheek to charge £350 at end of tenancy to remove a weed from yard, flush a toilet, remove some left items in fridge, clean dust off some skirting boards and replace 2 light bulbs. (Our belief is that a fraudulent invoice has been produced) Reported to the Tenants Deposit Scheme administrators, and in process of liaising with Trading Standards, Inland Revenue and Lettings Agents Association. WR block any calls and attempts to obtain answers to questions and will not engage to resolve the issue amicably- PARENTS and Students - please take care and for your own sake avoid this agent at all costs!
By Richard W
30/08/2017
Complete and utter shambles
words can't describe how badly this company is run. No communication between staff. Money grabbing and unprofessional can't warn people off using WR enough.
By Jess Fletcher
17/08/2016
Atrocious estate agents
this is hands down the worst company I have ever came across, I don't think any of the employees have a clue what they are doing. Apart from being an absolute rip off - who has heard of being charged £95 for the release of a reference form for a house of 5 girls for their new house? The company has terrible communication and a huge lack of professionalism eg ignoring emails (as much as 7 in a row), trying to get a hold of someone in the company when you have a problem is a hugely difficult task in itself. I question why they have a decent rating on their website and Facebook etc but then it came to my realisation that when signing for the house at the start of the year they were bribing their customers with either a crate of beer or bottle of wine if they were to like them on Facebook and give them a 5 star rating there and then. Seems quite smart as what student wouldn't want to endorse in free booze? But there must be something seriously wrong if they feel the need to bribe their customers for reviews. DO NOT GO WITH THIS COMPANY - SAVE YOURSELVES THE HASSLE AND GO ELSEWHERE!!!!!!!!!!!
By Ellie Halliday
* We only display 5 "Most Relevant" Google reviews
Memberships
No membership services information available
Marketing
No marketing services information available
Awards
No award information available
Statistics
Average price in this area
Average Time on Market in this area