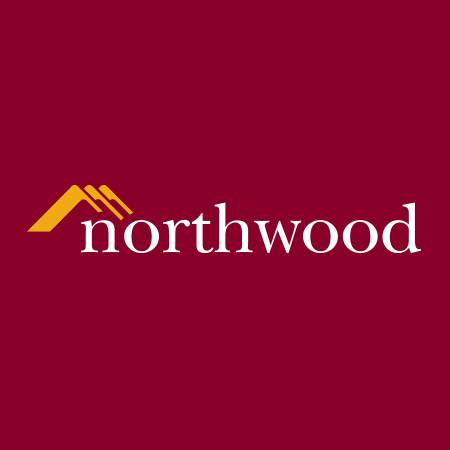 About Us
Northwood
The Newcastle branch was established in 2004 and has built up an excellent reputation for customer service and high levels of client retention. With staff qualified to ARICS level we deliver a range of flexible lettings and sales services across Tyneside. The business has expanded over this period and now occupies offices at Denton Burn giving easy access across Newcastle and South of the river to Gateshead. Our speciality is our Guaranteed Rent product which has proved popular with a range of landlords and our accompanied viewing service on sales properties ensures that w e are working hard at selling your property and not just arranging viewings for you to carry out!

Year Established
Number of staff
7
Web Site
Contact Information
Contact this branch
Email
newcastle@northwooduk.com
Sales Phone
0191 2740119
Sales Email
newcastle@northwooduk.com
Lettings Phone
0191 2740119
Lettings Email
newcastle@northwooduk.com
Address
676 West Road
Newcastle Upon Tyne
Tyne & Wear
NE5 2UR
North East
UK
Opening Hours
No information available
Reviews
24/04/2020
Sold our house for asking price!
Sold our house for asking price! Our situation was that we bought and renovated our home to live in Denton Burn, however, we ended up with an opportunity to move abroad, meaning selling our home was on the cards sooner than we anticipated. However, what we had spent in total was slightly higher than what I could see houses were selling for. Furthermore, the hot topic at the end of 2019 was Brexit, and some mortgage companies and valuers were down-valuing homes after good offers were made, concerned that there would be a price crash. This had caused some "run of the mill" sales to fall through and there were fewer buyers looking than previous years. Two other estate agents told us to advertise either unrealistically higher (risking no viewings coming through the door, or playing a game of price reductions), and far lower (risking selling too quickly, selling ourselves short and losing some of the money we spent on the home). We took advice from Victoria Skoyles who has a good reputation for selling homes in Newcastle. It felt like she was the one who had the natural skill to pull all the intricate details together that had to be factored in during a time of uncertainty and pull off the right result. Knowing this area street by street she acknowledged some points that were different about our home which others had missed, gave us some valuable insights into how the buying market was behaving today, and came up with a price she could justify with a good plan. When we advertised our home with Northwood between Victoria, Andrew and Jayne they took brilliant photographs, organised 9 viewings and to our amazement, within a month they got us three offers! The last being at the actual asking price. If you haven't sold your own house before, there are two main halves to the service (advertising and sales progression), but at each stage there is a lot of communication between you. Your estate agent will get to see the best and worst of you because it is an exciting and stressful moment in your life and it feels like such an uncertain process even when it goes well. At each point of contact this team empathised with, worked around, and completely understood the situation we were in. Once the offer was accepted they didn't just sit back and wait for the solicitors to do their work, the levels of service increased further chasing the buyers's solicitors up, following us up when we hadn't done something etc. We really appreciated one day in particular when Victoria answered us promptly during what appeared to be a week of 12+ hour work days because all of her colleagues were unfortunately ill at the same time in January with this winter's cough/cold/flu bug. She didn't just clock off at 5:30 and leave us hanging - she always did what needed to be done to keep the sale running smoothly and kept us in the updated right away on less urgent matters - that week wouldn't have been easy for her. We can't thank everybody enough including Sara, Michaela, Megan and Inde for the effort and teamwork involved in making sure the sale is completed and we can start our next chapter. Unbelievable effort. Thank you so much. Nasser & Sophie
By Nasser Moffat
23/08/2019
Sold my house for asking price within a week!
Northwood has been fantastic! They put my house on the market and within a week I had an asking price offer. Their communication and service has been excellent!
By Peter H
23/08/2019
Best letting agent and customer service in Newcastle!
Best letting agent and customer service in Newcastle! I have spent approximately 24 months letting two properties from Northwood Newcastle and quite honestly they have provided best customer service and been so kind, attentive and fair to address all my requirements from start to finish! Some of the highlights: - When my first tenancy ended due to my current landlord wanting to sell their property, they found me an excellent property in the same building and helped coordinate the moving and contract dates between both properties! I can't thank Michaela enough for her help with this. - Rebecca was outstanding throughout with her customer service. She helped to address all my maintenance requirements but also liaised with the landlord with regards to additional furniture which wasn't in the property and a new mattress! She even helped me purchase a TV from the previous tenant and helped with the payment. - Northwood was a very fair and reasonable to regards to their expectations of tenants maintaining their property - they gave regular feedback regarding their interim property inspections and never failed to arrange deposit return in a timely manner. Thanks again Rebecca! My final message is that if you want to rent a property in the Newcastle area go for Northwood for the best overall experience from start to finish!
By Vivek M
15/09/2018
Northwood's promptness in dealing with repairs is excellent
They have never let me down when reporting an issue and staff are very friendly and helpful.
By John Ashton
13/09/2018
Brilliant from start to finish
Wendy and the team were fantastic, from the first viewing (to the 4th!) right through to completion. Kept us and our own Estate Agents in the loop every step of the way and answered all of questions and concerned, she even helped on completion day. Would definitely recommend Northwood.
By Amanda Holmes
Reply from agent
Thank you for your review! You are more than welcome. We hope you settle in to your new home quickly and love living there.
20/08/2018
Wendy was great, she rang me and kept me up to date on progress of my sale all through the process,
she always returned my calls if i had a query.
By Carole Milburn
Reply from agent
Thank you so much for your review. We believe that communication is one of the most important things vendors and buyers need during their sale and purchase.
* We only display 5 "Most Relevant" Google reviews
Memberships
No membership services information available
Marketing
No marketing services information available
Awards
No award information available
Statistics
Average price in this area
Average Time on Market in this area