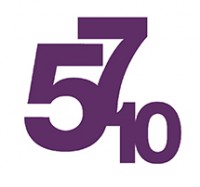 Our team
Download our App to find out more about individual agents
About Us
fiveseventen
fiveseventen is a successful independent estate agency specialising in properties throughout the Royal Borough of Kensington and Chelsea. Established in 2005 by owner Joanne Fenner with the aim of providing a proactive, independent service that listens to and addresses the individual needs of their clients. Joanne has developed a dedicated and knowledgeable team who pride themselves on their high standards of integrity and customer care. <br><br> Earls Court and surrounding area is widely known to be one of London's hotspots with great property potential and we focus specifically on it. The team at fiveseventen believes they can bring real benefits to their clients in this thriving and vibrant location whether you are buying, renting selling or letting. <br><br> Now approaching their 10 year anniversary, fiveseventen are in the perfect position to continue to grow and take market share from the major chains of estate agents that have recently arrived in the area through unparalleled levels of service, experience, professionalism and unmatched local knowledge.

Year Established
Number of staff
1
Web Site
Contact Information
Contact this branch
Email
info@fiveseventen.co.uk
Sales Phone
020 7244 9090
Sales Email
info@fiveseventen.co.uk
Lettings Phone
020 7244 9090
Address
232 Old Brompton Road
London
London
SW5 0DE
London
UK
Opening Hours
No information available
Reviews
17/09/2017
Amazing first time rent experience
It was a really great experience that I was not even expecting, due to all the talks about how difficult it is to arrange the flat. All images and ads were genuine. Katalin and Naomi were great supporting me, always kept in touch. Highly recommend fiveseventen!
By Yegor Sh
22/10/2015
Great work!
I had a great experience with fiveseventen. Emma has been always so nice and patient with me and she really gave me a great hand to find out my perfect house. I really suggest this agency for anybody that is looking for a property in this area. Many thanks fiveseventen!
By Nicoletta Cant
21/10/2015
Amazing Real Estate Agents
Dealing with real estate agents in London can be challenging. I can honestly say, though, that Five Seven Ten is the one exception. Emma and Stephen were fantastic. They listened to what I really wanted in a rental property and targeted my search just towards that (rather than showing me properties for the sake of it). Customer service was second to none; I felt like a valued customer and trusted their advice about securing a tenancy despite multiple applicants - it worked. I think that is the Five Seven Ten difference - they truly care about their customers and put them first. I would highly recommend!
By Daniel Morgan
21/10/2015
Exceeded all expectations. Responsive. Expert. Knowledgeable. Human. Helpful .Kind.
When I approached 5-7-10, I had two months to vacate my current property. I wanted to buy, but knew that it would be impossible in those timescales, so we agreed to find me a short term let, then purchase as soon as we could after that. Long story short, through the local expert knowledge of the team (both letting and sales), some truly creative thinking, wonderful ancillary support that went above and beyond, such as introductions to the right solicitors and mortgage advisors, and the sheer dedication of Stephen and the team to get it done, I was able to move into the amazing top floor flat that I have bought within these crazy timescales. No renting. No moving twice. Nothing was too much trouble. I challenge anyone else to have done this. If you are looking to buy, sell or rent (out) anywhere, there really is no decision to be made. You would be crazy not to work with Jo, Emma, Stephen and Deborah at 5-7-10. It's simple; they just really care.
By Susie Clements
21/10/2015
Professional and efficient handling of business with a personal touch.
By Eduardo Hernández
21/10/2015
Highly recommend - personable service that goes above and beyond
The folks at fiveseventen offer a personable service that we couldn't get anywhere else. They made the process of leasing a property easy through the entire process - from taking us to view a number of properties that met the exact criteria we were looking for, to getting the one we wanted and moving in. They have specialist knowledge of the local areas, they are responsive to queries...we couldn't ask for better estate agents. I highly recommend using them!
By Jeremy Waanders
* We only display 5 "Most Relevant" Google reviews
No social media available
Memberships


Marketing
No marketing services information available
Awards
No award information available