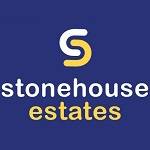 About Us
Stonehouse Estates
At Stonehouse Estates, we understand the stresses of moving residence and every effort is made by our trained team of negotiators to make the experience as undemanding and smooth as possible. We have a passion for delivering the very best in customer service, ensuring that you receive sound advice and the highest level of professionalism at all times.

Year Established
Number of staff
5
Web Site
Contact Information
Contact this branch
Email
info@stonehouse-estates.co.uk
Sales Phone
0207 281 7281
Sales Email
info@stonehouse-estates.co.uk
Lettings Phone
0207 281 7281
Lettings Email
info@stonehouse-estates.co.uk
Address
175 Junction Road
London
Greater London
N19 5QA
London
UK
Opening Hours
No information available
Reviews
02/04/2019
A great letting company
I've had some bad experiences with flat rentals in the past, but Stonehouse has proven to be the smoothest experience I've ever had. Fast response to issues and moving out happened without any hassle.
By Mat Smith
09/01/2019
Excellent service, pleasant conversation, all done and sorted.
By Lukasa Kukulski
07/01/2019
Review for Asim
Asim has been great from the start with me. I initially requested to view a different flat and when that was off the market, Asim proposed this one to me which I ended up pushing ahead with. He was quick and flexible to offer viewings and even stayed late into the evening to accommodate for my parents and my busy schedules. He has been kind and patient throughout the process and has been great to deal with. I have been searching for a flat for a long time and inevitably have come up against some agents who left a bad impression. Asim has been the opposite and has been a joy to work with.
By James de Souza
28/12/2018
On the ball
Liz is always on the ball, whatever my request or query. Fast replies to emails, good advice given, requests carried out promptly and I am always kept informed of everything going on with my property. Agent of the year, Liz!
By Jacqueline Hurst
20/12/2018
Nice easy purchase!
Asim was great to deal with about the purchase of our flat - he was always quick to chase things through and provided plenty of helpful information. Great work.
By Alex Frere
19/12/2018
Excellent professional service - Recommended!
Stonehouse Estates had managed my rental property for thirteen years - seamlessly - the property was always let, with good, stable tenants. Any issues the tenants had were quickly and professionally handled by the Stonehouse Estates team, managed by Liz Michaels.. When it was time to sell, I knew I will be going with Stonehouse Estates- Asim and Liz had been amazing in ensuring a smooth sale; one that had to be carefully timed with the end of the tenancy, and a complete removal of the flat's contents - all in the run up to Christmas break. They were professional and helpful throughout the process and it wouldn't have happened without them. Asim was always on top of the sale process, providing guidance and support as needed.to ensure everything goes through. As a non-resident landlord, knowing Liz Michaels is always managing the situation and looking out for my best interest was also extremely reassuring. I will be sure to contact the team if I ever need a UK agent. and recommend them without a doubt.
By Rachel Sagi
* We only display 5 "Most Relevant" Google reviews
Memberships
No membership services information available
Marketing
No marketing services information available
Awards
No award information available
Statistics
Average price in this area
Average Time on Market in this area