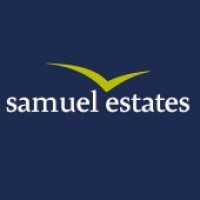 Our team
Download our App to find out more about individual agents
About Us
Year Established
Number of staff
1
Web Site
Contact Information
Contact this branch
Email
liam@samuelestates.com
Sales Phone
020 8673 4666
Sales Email
liam@samuelestates.com
Lettings Phone
020 8673 4666
Lettings Email
emma@samuelestates.com
Address
38 Balham Hill
London
London
SW12 9EL
London
UK
Opening Hours
No information available
Reviews
20/04/2015
An easy move
Hastie was very helpful and made our move a smooth and easy one.
By James Hoyle
13/04/2015
Hastie has been very professional , she has kept us informed during our the rental process, the information she has provided has been quick, useful and helpful. We are very happy to be advised by her in the hard duty of find the perfect house to live. We are totally thankful to her and the agency..
By Marta Pizarro Megias
29/03/2015
Excellent service
Hastie has found new tenants for my flat extremely quickly and has communicated with me perfectly throughout, as she always does. Please pass on my thanks.
By Alan Gregory
* We only display 5 "Most Relevant" Google reviews
Memberships
No membership services information available
Marketing
No marketing services information available
Awards
No award information available