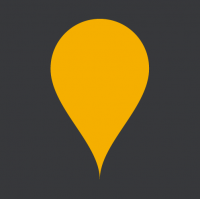 Our team
Download our App to find out more about individual agents
About Us
Location Location
Location Location have firmly established themselves as leading estate agents within the Stoke Newington and Hackney property market, our local knowledge combined with our innovative and customer focussed approach has proved to be a magnet for local homeowners. Our highly trained staff are passionate about what they do, this passion helps us to understand our clients and inspires our enthusiastic commitment to outstanding personal service and attention to detail. Vibrant, dynamic and unique, we have got to know and love everything about living and working in this inspiring neighbourhood. Hard work and unrivalled dedication to providing the best possible service for our clients has helped us become the estate agent of choice in the area.

Year Established
Number of staff
1
Web Site
Contact Information
Contact this branch
Email
sn@locationlocation.com
Sales Phone
0207 923 9222
Sales Email
sn@locationlocation.com
Address
18 Stoke Newington Church Street
London
N16 0LU
London
UK
Opening Hours
No information available
Reviews
12/02/2017
Highly recommended team
I've just completed a purchase with Location Location Stoke Newington. Tim & Lauretta were absolute stars ... super proactive, efficient & absolutely lovely. The result was a smooth & easy purchase. I would highly recommend them.
By Charleen Cannone
09/01/2017
Personal Customer Service - still important to us
We were on the cusp of changing estate agents and moving to a more local company, when the bigger company we were with did manage to pull in some viewers and offers just as our time was up with them. However, I can't say that we were enamoured by the larger company's service throughout.. In fact, we were kicking ourselves that we hadn't gone with a more local agency much earlier. In our area of Stoke Newington, which has a villagey feel, having people who genuinely know and love the area is a real plus. Viewers want to know the 'story' of the place - because Stokeyis a pretty special place. And the guys from Location Location know that. When we had a visit from Azhar from the agency, we found he offered upfront, genuine advice. He spent a lot of time with us, chatting about our selling experience so far and taking on-board how we felt - whilst managing our expectations. We never felt pushed; never felt we were getting any kind of hard sell from your typical 80s throwback. We simply felt he understood our situation and he knows the streets, cafés, parks, bars, areas of special interest etc as well as we do. He is as super enthusiastic about N16 as we are. And we felt we'd buy from him if we were looking in the area, so he'd be the perfect person to sell our flat. Fortunately for us, we did sell during the last few days with our previous estate agents, but if that hadn't have happened, then we'd have shifted over the following week to Location Location. They look different; they sound different; they seem to have a far more personal, tailored approach re selling, which is much more up our street.
By N16 ER
23/12/2016
Highly recommended
This company consists of a team of dedicated and dynamic people who will go the extra distance in order to get results. They are reliable, supportive and a joy to have on your side.
By Patricia Cole
05/01/2015
* We only display 5 "Most Relevant" Google reviews
Memberships
No membership services information available
Marketing
No marketing services information available
Awards
No award information available
Statistics
Average price in this area
Average Time on Market in this area