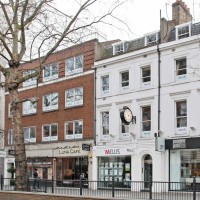 Our team
Download our App to find out more about individual agents
About Us
JLL/ WA Ellis Knightsbridge
W.A.Ellis was founded in 1868. This multi award-winning firm has been selling, buying and letting London's finest residential properties in Knightsbridge, Chelsea, Belgravia, Kensington and Mayfair for nearly 150 years. In each department we have teams of highly experienced professionals who can advise on any property matter. The acquisition of this multi-award winning agency in late 2014 brought together the finest blend of two firms. Decades of local knowledge and expertise is now enjoyed on a global platform by a team who are at the pinnacle of their professions operating at the highest level in both the new homes and traditional residential markets. A seamless fit allowing clients access and advice in all Prime Central London locations. With ten members of the sales team, most of whom have worked together for many years, brings confidence, knowledge and a personal service which is paramount when looking after our clients. Whether you sell your property through us or 'retain' us to find one on your behalf our combined knowledge and advice is second to none. We know every street like the back of our hand, from where the sun will set to which buildings have the underground running below them. We are driven to succeed for our clients and strive to give honest advice and willingly go the extra mile in order to achieve success beyond our clients expectations. In a consistently competitive market let us help you keep one step ahead of the game.

Year Established
Number of staff
1
Web Site
Contact Information
Contact this branch
Sales Phone
0207 306 1610
Sales Email
richard.berber@eu.jll.com
Lettings Phone
0207 306 1630
Lettings Email
lucy.morton@eu.jll.com
Address
174 Brompton Road
London
SW3 1HP
London
UK
Opening Hours
No information available
Reviews
31/03/2019
Excellent.
Michael and the team were super helpful and a pleasure to deal with — Very smooth renting experience.
By Cameron Day
13/03/2019
Excellent service
A very professional, knowledgable agency who are a pleasure to deal with. I would particularly commend Kate Flynn and the leasing department at the Knightsbridge office.
By Ian Connell
20/02/2017
Renting a studio in Knightsbridge
Both Kerry and Amie were very efficient, polite and professional. I would be very happy to use their services again or recommend them to others.
By Graham Leslie
19/01/2017
23/09/2016
I could not have had a better experience
Selling a challenging flat with a short lease and a complete absence of records seemed like a very difficult task. I can't imagine anyone going to more trouble than Tim des Forges to make it easy from day one. He used his expertise and kindly went far beyond what I could have expected - stepping in when there was a leak (twice), liaising with various removals men as I did not live near, phoning me when I was abroad, and, best of all, putting me in touch with a solicitor for whom the word problem did not exist.
By VICTORIA C BRITTAIN
22/09/2016
A very good experience
Sometimes when you are looking to rent you browse through many properties available through different agencies. As I was looking, I came across W.A.Ellis many times and I realized that they have so many properties. Especially the properties that fit my exact criteria and also in my opinion they have good prices when comparing to other agencies. I am also from another country (Thailand) and I have never rented before.So I am not at all familiar with the process. W.A. Ellis made it very easy for me. They replied very quick, sometimes almost immediately after any of my inquiries and were very patient with my many questions. So, I had a very good experience.
By chasanan chairatnukul
* We only display 5 "Most Relevant" Google reviews
Memberships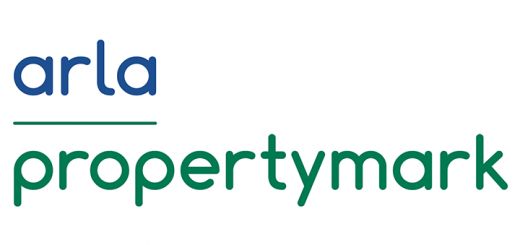 Marketing
No marketing services information available
Awards
No award information available