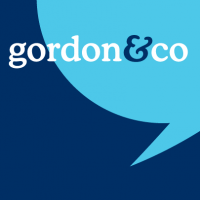 About Us
Gordon & Co.
Established in 1948, Gordon & Co. is an independent Residential Sales & Lettings agency and Property Management company covering Central and Greater London. Our offices in Battersea, Elephant & Castle, Norbury, Paddington, Surrey Quays, The Strand and Tower Bridge are all supported by our South East Asia offices based in Hong Kong, Singapore and Malaysia. We are property professionals with a wealth of experience; striving to offer the very best service and always having pride and passion in all we do. Gordon & Co. have forged a reputation as the leading Estate Agency in the Elephant & Castle area. After opening in 2008 the office has been involved with a number of developments and regeneration projects in the area. We are property professionals with a wealth of experience; striving to offer the very best service and always having pride and passion in all we do. Gordon & Co. Elephant & Castle covers the South East London area including Elephant & Castle, Lambeth, Waterloo, London Bridge, Borough and further afield whilst also covering West London areas such as Victoria and Westminster.

Contact Information
Contact this branch
Email
elephant@goandco.co.uk
Sales Phone
0207 703 7088
Sales Email
elephant@goandco.co.uk
Lettings Phone
0207 703 7088
Lettings Email
elephant@goandco.co.uk
Address
Strata Pavillion
4 Walworth Road
London
SE1 6EB
London
UK
Opening Hours
No information available
Reviews
18/08/2019
Sale of Flat in Elephant and Castle at excellent price
I would highly recommend these estate agents to anyone. because of their professionalism, local knowledge, continuous communication, and extensive client base. The team (Lee Hinds, Debola Oginni, James Swain) of the Elephant and Castle Branch, led by Dominic Foye, remained professional under difficult market conditions and with extremely non-cooperative tenants during part of the marketing campaign. I'm particularly thankful to Lee Hinds who was instrumental in identifying the right buyers and in facilitating the exchange and completion process in an expedient way.. Thank you all!
By Ines G
14/06/2018
A real pleasure to work with.
I had the pleasure to work with Debola to sell my flat in Elephant & Castle. In what turned out to be a very tricky time for the London property market, Debola remained supportive, proactive and positive ... while at times I was not! Debola continuously worked hard to find the right buyer and keep me informed along the way. He was also really easy to get in touch with, responding to calls and emails promptly. Debola always took the time to really understand potential buyers and report back in detail their reactions to the property. And when it came to pushing the sale to completion, he kept on top of the process and smoothed out any bumps in the road. I am extremely thankful I chose Gordon & Co to sell my property. I am not convinced other agents would have been so supportive, or as been so friendly and enjoyable to work with and this is largely down to Debola.
By Fraser Norton
15/01/2018
Possibly one of the worst agents you can have in the whole London.
If you're reading this and considering dealing with them, then think very carefully, it might be the worst decision you ever made: - unfair fees - produce fake reports and lie - produce fake inventory report -they claim dishonest costs on deposit - blackmail you - lazy and unprofessional Gordon and Co is one of the most unprofessional agency you can get. in Ldn.
By Bd Ma
05/01/2018
Avoid!
Please avoid renting from Gordon and Co at all costs They will try to take as much of your deposit as possible when leaving the property I honestly consider the company to be criminals I have rented several properties in London over the years and the experience I have had with Gordon and Co has been considerably the worst from start to finish. I have never before felt the need to publicly show my discontent or feedback on a company, but Gordon and Co have behaved so awfully that I felt I should warn people
By Jamie Harding
20/11/2017
Dreadful people - they hardly know what they are talking about
I am in the process of lodging a claim against them and their illegal practices. All "good" reviews are probably fake.
By they lie
07/06/2016
A really decent agent you can trust! Highly recommend.
We have just completed a purchase with Debola after an 8 month search in the area. We were fortunate to register with Gordon & Co some months back and met Debola then to view a property, which didn't quite suit our needs at the time. During our search we had awful experiences with other agencies - high pressure, offers only to be put forward if a mortgage was taken through their broker etc. We had none of that from Gordon & Co.. Debola never forgot we were still searching and sent us selected details of one or two properties he knew we would like, based on our criteria from our original meeting. We weren't bombarded with the usual mass emails from other agents. Then bingo, a match came in and Debola was straight in touch. It was exactly what we wanted and we have now completed. Although I can't vouch fully for Gordon & Co, I can for this agent!. Debola was so professional and respectful during viewings. He was on time, covered every question we had in the back of our minds and most importantly we found him to be totally honest. There was no high pressure sales pitch, He simply understood our needs and we had open communications that helped us find our ideal home. During the conveyancing he was at the end of the phone or email, always responsive, chasing all the parties to get the deal done. I can hand on heart recommend this guy. If you are buying do get in touch.. Very happy buyers here. I hope this review helps you.
By Mark Edgar
* We only display 5 "Most Relevant" Google reviews
Memberships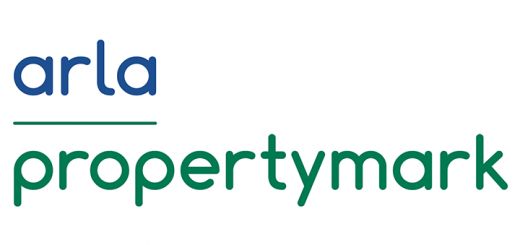 Marketing
No marketing services information available
Awards
No award information available