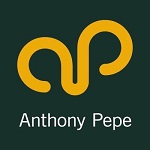 About Us
Anthony Pepe and Co
For over twenty-five years as one of the leading estate agencies covering Palmers Green, Southgate, Winchmore Hill, Harringay, Wood Green and Finsbury Park, we've been committed to providing our clients with the best possible service in sales and lettings – and to improving that service every day. <p> We would be delighted if you would put us to the test: we want you to have high expectations, and we want to exceed them. Our expertise in the local area allows us to provide a broad range of property services aimed at landlords, tenants, property developers and sellers. <p> In addition to being residential sales and letting agents, we can provide consultancy on building projects, their effect on the valuation of your property and all commercial property related matters. As part of Relocation Agent Network we also have exclusive access to the best corporate and blue chip clients looking to rent and buy property in our area. If you are looking to sell or let your property in North London, speak to us to gain access to this valuable source of quality clients. <p> For the right advice to sell or let your property in Harringay, Palmers Green, Southgate, Winchmore Hill, Wood Green, Edmonton, Bounds Green, Finsbury Park and the Haringey Borough – speak to one of Anthony Pepe's dedicated estate agents today on 020 8882 6567 / 020 8341 9999

Year Established
Number of staff
5
Web Site
Contact Information
Contact this branch
Email
harringay@anthonypepe.com
Sales Phone
020 8341 9999
Sales Email
harringay@anthonypepe.com
Lettings Phone
020 8341 9999
Lettings Email
harringay@anthonypepe.com
Address
407 Green Lanes
London - Harringay
Greater London
N4 1EY
London
UK
Opening Hours
No information available
Reviews
30/05/2018
Excellent service from start to finish
The service we received from the Green Lanes branch of Anthony Pepe from the first valuation of our property, through all the viewings and right through the sale process was superb. They took care of everything and made the process as easy and stress-free as it could have been. I would thoroughly recommend them.
By Lynda Watson
29/11/2017
I would highly recommend Anthony Pepe to anyone looking to buy or sell
We would like to thank Andrew, Nasia and Andrea at Anthony Pepe for offering such an excellent and professional service. We were so lucky to have them to help us get through the last few months. Our sale was quite complicated but they always gave us good advice, they managed to overcome various hurdles and help us see the positive side of things! We are now ready to move to our new home and we are grateful to them for their help. Thank you guys - you're fantastic!
By Eleni Liarou
29/11/2017
Excellent
I contacted Anthony Pepe to locate an affordable one bed/shared accommodation for myself , within 3 days of making contact I had found the perfect property and was driven from viewing to viewing by a very professional and knowledgable agent... highly recommend!
By James Auburn
29/11/2017
VERY HELPFUL!
I was very pleased to find this very value for money 2 bedroom flat. Anna she helped me.a lot to get all.paperwok I needed to get this flat, she was very kind and helpful and she advised me on everything Then she kept in.touch with me checking if everything was fine in the flat, wishing me all the best with my family in our new home. THANK YOU!
By Damiano Silveri
08/11/2017
Thank you!
Thank you Mina (Palmers Green branch) for selling my property quickly and at a good price. You were incredibly professional and efficient and made the whole process flow with ease. Thanks again!
By Kiran Bajar
22/07/2017
Sale of Property
Our experience with Anthony Pepe was short but this was down to them finding a buyer for our property. The sales person was very helpful and provided regular updates on our sale. They were very easy to deal with and available for any questions or queries we had. It is a number of years since I last used an agent to buy or sell a property. I would recommend Anthony Pepe to anyone looking to sell from my experience and although I have not purchased a property through Anthony Pepe, there is no reason to believe that they would not provide the same level of service.
By Graham Porritt
* We only display 5 "Most Relevant" Google reviews
Memberships
No membership services information available
Marketing
No marketing services information available
Awards
No award information available