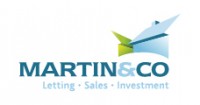 About Us
Martin and Co
Martin & Co Leeds City is more than just a lettings and sales business renting and selling properties to people. We are a people business - matching people to properties, taking care of , landlords, tenants, buyers, sellers, investors and our business partners.

Year Established
Number of staff
7
Web Site
Contact Information
Contact this branch
Email
leedscity@martinco.com
Sales Phone
0113 245 7174
Sales Email
kate.richardson@martinco.com
Lettings Phone
0113 245 7174
Lettings Email
michael.drake@martinco.com
Address
24-28 Bridge End
Leeds
West Yorkshire
LS1 4DJ
North West
UK
Opening Hours
No information available
Reviews
06/06/2018
Excellent Agent - Kate Richardson
My experience dealing with Kate was very positive, She went out of her way to show us the property several times as well as giving us extensive advise and continuous support until completion. She did all she could to help us purchase the property, and did it extremely quickly. Kate was always in contact with us giving updates on the purchase. Overall excellent service all round,
By Khalida Saleem
29/01/2018
An outstanding and 1st class professional
Marcus has been instrumental in a most complex large commercial sale. He has dealt with all parties and details with great skill, discretion and tact. We could not be more grateful to him. A real professional.
By Susan Morris
14/11/2017
Review for Meshach
Meshach is a good communicator and has excellent attention to detail. He goes the extra mile to keep the landlord advised of what is happening which helps the let run smoothly. Thanks Meshach.
By Barbara Bristow
29/09/2017
Very professional
Meshach is very professional. He kept me informed from the start of the referencing to moving into the property. I admire his honesty, which is difficult to find in people these days. I certainly will be recommending Martin & Co in the future.
By Janet Camacho
Reply from agent
Thank you for your honest words and it was a pleasure doing buesiness with you.
14/09/2017
Helps to prevent hair loss and heart disease
In an industry where some agents struggle to prize their phones away from the cradle long enough to provide a basic update, Meshach stands a cut above the local competition. With his silky smooth Caribbean tones and 'nothing is too much trouble' attitude, he consistently and effectively provides regular notifications on viewing frequency, feedback and what the next steps will be. Thank you for all your help and keep up the good work!
By John Fletcher
Reply from agent
It was a pleasure doing business with you Sir. If you ever need assistance in finding new tenants we are always here to help.
13/09/2017
Leeds Martin&Co
A very good agent and a great team ,in general, at Martin&Co
By Ioannis Chachladakis
* We only display 5 "Most Relevant" Google reviews
Memberships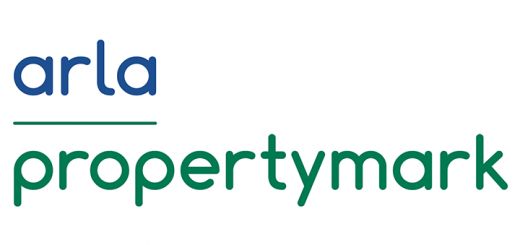 Marketing
No marketing services information available
Awards
No award information available