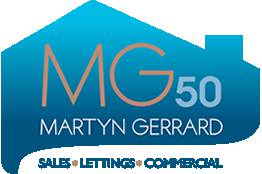 About Us
Martyn Gerrard
Established in 1964 Martyn Gerrard Estate Agents is one of the largest independent estate agents in the North and North West London. We have 10 branches in all of the primary locations where the more prestigious properties are to be found. <p> The Board of Directors have collectively over 120 years of experience in the North London property market. We are incredibl;y proud to have celebrated our 50th birthday in 2014.

Year Established
Number of staff
4
Web Site
Contact Information
Contact this branch
Email
alastairs@martyngerrard.co.uk
Address
304 Kentish Town Road
Kentish Town
Greater London
NW5 2TH
London
UK
Opening Hours
No information available
Reviews
01/10/2018
Found excellent house with Richardo's help
I was founding property to let, and looked around over 20 agencies in North London. and Martyn Gerrad was one that I finally found that I want. Richardo was really helpful and supportive every time. I definitely recommend it and hope everyone to find their home-sweet home !
By Thomas Watkins
11/09/2018
Incredibly efficient and helpful
I've been renting for a few years in London and found Martyn Gerrard to be the best. We had an amazing agent, Richardo, who ensured that our rental process was as smooth as possible, and was incredibly helpful and efficient. Definitely one of the best agents I've had in all the years I've been renting. He still continues to manage the property for us and is always quick to respond and send information. I definitely recommend!
By Faye McNulty
04/02/2018
the professionals
the old adage is true- you pays your money you takes your choice.... Mark and Martin were worth their weight in gold ( thankfully their bill was more reasonable) We bought and sold with them- they dealt magnificently with our buyers conveyancer ( far better than our own lawyer) and found us teh most perfect new home. would highly recommend Kentish town and their other offices...
By catherine baccas
04/02/2018
Very friendly, helpful and professional, Christian helped us to find a wonderful flat and landlord very quickly and with minimal stress. It's rare to find an agent that really has your best interests at heart. Thank you!
By Ollie Cornish
17/01/2018
Excellent Agent
Martin was an excellent agent and was instrumental in my flat purchase. Very approachable, communicative and helpful nothing was too much trouble for Martin and he was a pleasure to deal with. I can thoroughly recommend Martin and Martyn Gerrard in general. Thank you Martin!
By Alex Smith
16/01/2018
Impeccable service - couldn't have asked for more
I purchased my flat through Martyn Gerrard around 7 years ago and had no hesitation in using them when I recently sold my property. Martin has been incredibly helpful throughout the whole process. I had some complications during the sale and he was incredibly supportive and proactive in helping me resolve them and guide me along the way. He provides a professional yet friendly and personal service and I would undoubtedly recommend Martin to anyone wishing to sell their property. He was proactive and always went out of his way to chase up various parties. I was impressed with the number of viewings he arranged and offers I received. Thank you very much Martin (and the rest of the Martyn Gerrard team) for all your hard work.
By Hannah Butlin
* We only display 5 "Most Relevant" Google reviews
Memberships
No membership services information available
Marketing
No marketing services information available
Awards
No award information available
Statistics
Average price in this area
Average Time on Market in this area