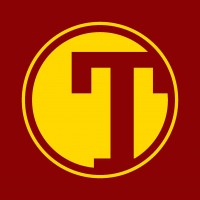 Our team
Download our App to find out more about individual agents
About Us
Thorgills
At Thorgills, we pride ourselves on our ability to sell and rent properties in every area of West London. Currently we offer clients the ability to sell and let through Thorgills in the following areas: Chiswick, Ealing, Brentford, Acton, Isleworth, Hammersmith, Shepherds Bush, Hanwell, Perivale, Twickenham, Hounslow and Greenford. We understand that each client has different needs and we are able to tailor our services to meet your requirements at every level. Our aim is to provide an efficient and hassle-free service to vendors, buyers, landlords and tenants alike, making the moving experience an untroubled one all-round.

Year Established
Number of staff
3
Web Site
Contact Information
Contact this branch
Email
josh.mcgee@thorgills.com
Lettings Phone
020 8560 9555
Lettings Email
isleworthlettings@thorgills.com
Address
44 High Street
Isleworth
TW8 0BB
UK
Opening Hours
No information available
Reviews
28/04/2017
Professional & Helpful
Andre Ribeiro was very professional and helpful.. He was acommodative too, as I had to change my appointment a few times. I will definitely recommend and get in touch with him, if I ever need to house hunt in the future.
By N. P. Carvalho
21/04/2017
Andre Riberio
By Sumit Dahiya
22/03/2017
Andre Ribeiro is a true Professional.
Andre Ribeiro is a soft spoken and humble gentleman with a fantastic attitude to suit the Letting agents Job profile. His patience and work ethics needs to be appreciated. He was very useful in finding me a perfect home to rent in isleworth area.
By Balaji Rajan
09/02/2017
Andre Ribeiro
Andre came across at first a bit serious but after few minutes of chatting to him I realised he is just being professional and that my impression was wrong. During home search time he made us feel that he is there for us and not reverse which I personally found very re-ensuring and friendly. What's most important he managed to get us a flat we put and offer for very smoothly. So far the best agent I came across while living and moving houses in London.
By Justyna Homa
01/02/2017
Property search and securement
Myself and my husband were looking for a rental property in the area. We need to move quickly as our existing tenancy agreement is coming to an end shortly. We met with Jake Benson at the branch who, from my brief, had selected 3 properties according to our requirements and our budget. After the second viewing we made an offer on the property which has been accepted. Jake and the team have been extremely helpful in taking us through the proceure. They listened to our requests and adhered to our budget. We now look forward to moving into our new home.
By Ann Fernandez
24/01/2017
Services from Thorgills
Many thanks to Thorgills for the seamless service we have received thus far. It has been a pleasure working with the team and Adriana Baretto. I was expecting a tedious process but the team made everything easy for us. Adriana was quick to respond on all queries and we have felt entirely comfortable with her assistance
By Claire Tarrant
* We only display 5 "Most Relevant" Google reviews
No social media available
Memberships
No membership services information available
Marketing
No marketing services information available
Awards
No award information available
Statistics
Average price in this area
Average Time on Market in this area