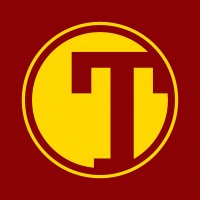 Our team
Download our App to find out more about individual agents
About Us
Thorgills
At Thorgills, we pride ourselves on our ability to sell and rent properties in every area of West London. Currently we offer clients the ability to sell and let through Thorgills in the following areas: Chiswick, Ealing, Brentford, Acton, Isleworth, Hammersmith, Shepherds Bush, Hanwell, Perivale, Twickenham, Hounslow and Greenford. We understand that each client has different needs and we are able to tailor our services to meet your requirements at every level. Our aim is to provide an efficient and hassle-free service to vendors, buyers, landlords and tenants alike, making the moving experience an untroubled one all-round.

Year Established
Number of staff
3
Web Site
Contact Information
Contact this branch
Email
josh.mcgee@thorgills.com
Lettings Phone
020 8741 2200
Lettings Email
hammersmithlettings@thorgills.com
Address
88-90 Fulham Palace Road
Hammersmith
W6 9PL
London
UK
Opening Hours
No information available
Reviews
27/11/2017
Helpful and supportive in my flat research
Thanks a lot to Sean who has been extremely nice and helpful in my flat research. Everything has been very fast and effective and he has empathised with my complicated situation. I really appreciate all your help and kindness.
By alexandra bariatinsky
12/10/2017
Really good service from the estate agents
Thanks a lot to Sean and Shanice, they have been very nice with both of us. Everything has been very fast and effective and they have empathised with our urgent situation. We really appreciate all your help and kindness
By Sara Sampedro
12/09/2017
House Lease near Baron's Court
I recently secured a tenancy near Baron's Court with a friend and we were assisted throughout the process by Sean Hannington and Shanice Cresham. Both Sean and Shanice were very responsive and attentive to points of detail, which made for a relatively smooth process overall. Our tenancy process was complicated by both my friend and I travelling overseas at the time, but Shanice was highly accommodating and ensured that unnecessary delays were avoided. We are very pleased with the service received and would happily deal with the team at Thorgills Hammersmith again in the future.
By Philippe Kuhn
11/09/2017
Exceptional support to secure our flat rental
Shanice was incredibly diligent through the process of obtaining references and generally advising what was needed and when. She set the expectations and timelines very clearly so we knew exactly what was going on. I always felt like Shanice had us front of mind, which was a good feeling and helped minimise the panic of moving in so quickly. Would definitely work with Thorgills again for our next rental. Thanks Shanice!
By Reena Bhatt
30/06/2017
Helpful under difficult circumstances
Shanice was the one ray of sunshine in our dealings with Thorgills. Helpful, friendly and quick to respond to emails, she kept as informed and updated on the chaos that seemed to be seizing the rest of Thorgills. They could stand to hire a few more like her.
By Heather Procter
20/06/2017
Great Customer Service
Shanice Cresham has been so helpful throughout the processing of the referencing and the tenancy agreement.. She'd reply all your emails and calls as soon as she can.; immediately in most cases She's one of the admin staff you ever want to communicate/ liaison with! Thank again!! Shanice Cresham
By Kyaw Soe
* We only display 5 "Most Relevant" Google reviews
Memberships
No membership services information available
Marketing
No marketing services information available
Awards
No award information available
Statistics
Average price in this area
Average Time on Market in this area