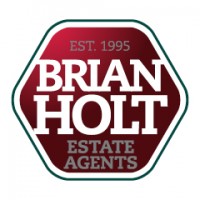 Our team
Download our App to find out more about individual agents
About Us
Brian Holt Estate Agents
Brian Holt Estate Agents is a well-established, family run business underpinned by values of excellent service and communication. The staff have a wealth of experience and our branches all occupy prominent positions in Coventry City Centre, Earlsdon and Kenilworth. Our services include residential sales, lettings and property management.

Year Established
Number of staff
3
Web Site
Contact Information
Contact this branch
Email
earlsdon@brianholt.co.uk
Sales Phone
024 7671 2777
Sales Email
earlsdon@brianholt.co.uk
Lettings Phone
024 7671 7389
Lettings Email
lettings@brianholt.co.uk
Address
65 Earlsdon Street
Earlsdon
Warwickshire
CV5 6EL
Midlands
UK
Opening Hours
No information available
Reviews
17/04/2018
Brian holt Good Agency
Overall good agency to rent with. They have replied to every question I asked them and keep being helpful. The only thing which I would suggest to improve is the response time and advance clarity around what the landlord agrees to do regarding property management. Examples would include decorating, household electronics replacement and etc. It would save time for everyone involved into process and d would set up tenants' expectations in advance of their rent start date. Everything else is great. They always turn up on time for viewing, it is easy to make an appointment, they always pass my questions to the landlord. I would recommend them in future.
By Darya Nizhnikova
10/04/2018
Professional and efficient
I am just leaving a quick message for anyone hesitating, looking for a letting agency you can trust. With Brian & Holt, it is the case (I spoke with a few in Coventry and some didn't sound right at all!). I was renting a house in Coventry from them (the tenants being 2 professional) and every time we needed something to be checked, they sent someone, for free obviously. In 1 year we had : the sink unblocked, the dishwasher unblocked, the backyard door adjusted, a new ring bell and someone to check one of the heaters that had a minor failure. Aimee Wotton was very helpful and in the end we had our deposit back (we did a deep clean and left only minor scratches on a couple of walls). An easy and reliable way to rent. Quentin S.
By Quentin Saintain
25/12/2017
Longest house sale in history ...
This was not a straightforward sale, but Andy was very patient and professional at all times, and he gave us good advice. He was always available to speak to on the phone and kept us updated with developments. We would use Brian Holt again for our next sale. Great service.
By David Birch
22/12/2017
Job Well Done
From start to finish Brian Holt were extremely professional. When preparing the brochures they allowed us to make suggestions and changes. The overall quality of the brochures were of a high quality. Andrew Gibbs was the senior sales negotiator who looked after us during the whole sale process. He did a fantastic job in arranging viewings and in most cases attending in person which really helped. When it came to getting the deal across the line he worked extremely hard with all concerned. I would have no hesitation in recommending Brian Holt to anybody looking to sell their property.
By Peter Tatlock
29/10/2017
We got there in the end
The process of selling our property through Brian Holt was a good one. We opted for the Open Day option and agreed a sale quickly within a month of going on the market. Although we had a delay which was outside of Holts control, we got there in the end. Throughout the process Andy at Holts kept regularly in touch with us and also chasing the other side which needed doing and I have no problem recommending Brian Holts.
By David Howe
25/09/2017
Fabulous Service from Start to Finish
'I would just like to thank Andy Gibbs for all his support, help and hard work during the recent sale of my house. He was always there to offer advice and guidance and was an invaluable part of the process, remaining professional at all times. I would also like to thank Ed Holt for all his help and support in the early stages of the sale. The team have been brilliant from start to finish and made the whole process seamless.'
By Gemma Taylor-Robinson
Reply from agent
Thank you for your lovely feedback Gemma, we very much appreciate it and are happy to hear that you were pleased with the service.
* We only display 5 "Most Relevant" Google reviews
Memberships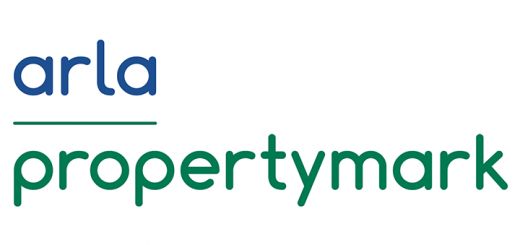 Marketing
No marketing services information available
Awards
No award information available