About Us
Tavistock Bow
London's West End is one of the most exciting places in the world, that's why we love it. A collection of urban villages with their own distinct identities, Covent Garden, Soho, Fitzrovia, Bloomsbury, all areas we're experts in and proud to call our patch. We saw an opportunity to create a straightforward property advisory business & residential agency with a forward thinking approach, stripping back unnecessary procedures and delivering results for our clients and an enriching experience for our customers. We offer the full suite of residential services, Sales, Lettings, Property Management, Development Consultancy & Acquisition Advice. We believe the combination of a highly experienced specialist team, an innovative approach to branding & marketing, the agility of a small firm and unrivalled local knowledge, experience & expertise allows us to deliver commercially astute advice to clients with residential assets in our patch, whether they be owner/occupiers, private investors, commercial entities or institutions. The cornerstones of our business are honesty & integrity, extensive experience and a deep understanding of our niche market and clientèle. We are here to re-define people's expectations of a residential agency. We are Tavistock Bow.

Year Established
Number of staff
5
Web Site
Contact Information
Contact this branch
Email
hello@tavistockbow.com
Sales Phone
020 7477 2177
Sales Email
hello@tavistockbow.com
Lettings Phone
020 7477 2177
Lettings Email
hello@tavistockbow.com
Address
31 A Long Acre
Covent Garden
London
WC2E 9LA
London
UK
Opening Hours
No information available
Reviews
27/09/2019
Very helpful and efficient - would happily recommend!
As part of my search for a flat I was in touch with Leanne and Andréa, who were incredibly helpful - from identifying a flat to rent, to the initial stages of the process and beyond. They were happy to answer any queries I had (which were numerous, at times!), and walk me through an otherwise unfamiliar process. I would recommend both of them without hesitation.
By Nicole C
Reply from agent
Thank you Nicole, great to hear that you had such a good experience liaising with Andréa and Leanne. They work exceptionally hard and so your kind words are really appreciated! Best wishes, Anne-Marie - Director
23/12/2016
An enjoyable journey for the House Hunt in London!
Execellent Customer Service, Responsible & Quick Response Time from Lucy Nairn.
By Hailey Wang
22/09/2016
Thank you Lucy
I met Lucy with my dad and I had a feeling in the heart that we sign on the apartment.. Lucy gave us from the beginning to feel comfortable and to every question she gave us an answer . It was great experience. thanks a lot To Lucy,you are so cute!
By Tal Harel
21/06/2016
Anne-Marie was first class!
Hi Anne-Marie Sorry it has taken a while but I felt obliged to drop you a little note to say a huge thank you for your time on the 19th May 2016. It was a real pleasure to meet you, your professional and affable approach coupled with your work ethic are an absolute credit to Tavistock Bow. I hope we get the opportunity to work together in the not too distant future. Speak soon, Paul Paul Leslie Destination Services Specialist Crown World Mobility
By Paul Leslie
10/05/2016
Highly professional, composed and trustworthy service.
I recently moved into a property in Covent Garden and was assisted by Lucy Nairn. Lucy was exceptional throughout the process and highly professional. She made my move very smooth and reflected excellently as a representative of Tavistock Bow - an estate agent that can be trusted and will offer first class properties and service. Delighted with my flat and the service I received. Thanks Lucy, a credit to Tavistock Bow!
By Jordan Sanderson
30/03/2016
Excellent Service - Great Advice and Quality Tenants
We have been using Tavisock Bow since 2015 on our Residential Estate and can highly recommend them as Letting Agents. In the short time they have been instructed they have provided invaluable guidance and advice and secured some excellent quality tenants for our properties. We consider them a highly proficent company and we would not hestiate in recommending them as a Letting Agent.
By Natalie Carroll
* We only display 5 "Most Relevant" Google reviews
Memberships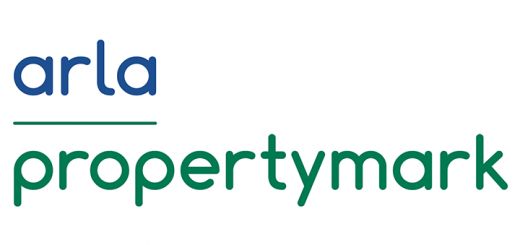 Marketing
No marketing services information available
Awards
No award information available