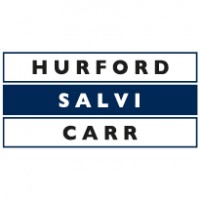 Our team
Download our App to find out more about individual agents
About Us
Hurford Salvi Carr
Established in 1996, Hurford Salvi Carr's City & Clerkenwell sales office was the first estate agency to open in Clerkenwell and the staff have accompanied the area's evolution; the birth of the British loft scene; the popular rise of the factory conversions and more recently the arrival of the new luxury apartment buildings. <p> Our long established team of property specialists have a wealth of market and local area knowledge, which enables them to provide unique insight into the different residential properties that make up this diverse area. <p> The office covers areas such as The Barbican, City of London, Clerkenwell and Kings Cross.

Year Established
Number of staff
3
Web Site
Contact Information
Contact this branch
Email
marketing@h-s-c.co.uk
Sales Phone
020 7250 1012
Sales Email
sales@h-s-c.co.uk
Address
37-41 St John Street
City & Clerklenwell - Sales
EC1M 4AN
London
UK
Opening Hours
No information available
Reviews
20/09/2016
Appreciate all of their time and patience!
We took a long time to decide and It took a while to agree on a the price but both Sally and Sam were very patient and understanding. Thanks to a tip by Sam we were able to get a better deal on the property, and we are finally satisfied with the purchase. We would definitely recommend them.
By Massimo M2
09/09/2016
Sale of 2 bedroom canalside apartment
Efficient and professional service throughout the marketing and sale of my East London apartment. Kirk and Sebastian make a great team. If you wish to sell your property in and around the city and east of London then do consider Hurford Salvi Carr to manage the end to end process for you.
By Clive Bottomley
23/06/2016
Straightforward and professional
I had a very positive experience buying a flat through Kevin Green at HSC. He was the consummate professional, and made my experience straightforward and pain free. He was happy to give help when requested and was time efficient throughout. Thank you.
By Megan Castellano
22/06/2016
Excellent team
This is the third time I have used Hurford-Salvi-Carr and once again I have been very happy with the service provided. Kevin was my main contact and he was very good at keeping me informed and responding positively and promptly to issues as they arose. He was always pleasant and helpful. Mark and Sam also helped at an earlier stage. The team here are extremely well informed about the local market and the property available. I think they provide an excellent service and would be glad to use them on future occasions.
By Joan Higgins
12/04/2016
Got the deal done
After using a couple of agents with mixed results, we went sole-agency with HSC and found a buyer relatively quickly. Agents were friendly, helpful and responsive and served to gently drive the deal along from all sides.
By Ken Okumura
Reply from agent
Thank you for your feedback, and best wishes for the future from all at our City & Clerkenwell branch.
* We only display 5 "Most Relevant" Google reviews
Memberships
No membership services information available
Marketing
No marketing services information available
Awards
No award information available
Statistics
Average price in this area
Average Time on Market in this area