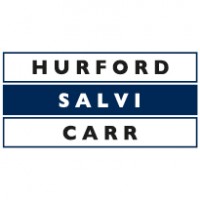 About Us
Hurford Salvi Carr
Located on the corner of Clerkenwell Road and Britton Street the office was established in 1998 and is dedicated to landlords and tenants only. <p> We have been helping clients let and rent properties of all types since opening our doors. We were the first residential estate agents to open an office in Clerkenwell, which means we have built up a specialist knowledge of the lettings market in the area and its wide variety of residential properties. <p> The office covers areas such as The Barbican, City of London, Clerkenwell and Kings Cross

Year Established
Number of staff
5
Web Site
Contact Information
Contact this branch
Email
marketing@h-s-c.co.uk
Lettings Phone
020 7490 1122
Lettings Email
lettings@h-s-c.co.uk
Address
1 Britton Street
City & Clerkenwell - Lettings
EC1M 5NW
UK
Opening Hours
No information available
Reviews
14/09/2016
Made the process as painless as possible
Having lived in my flat near Holborn for some sixteen years, I was keen to ensure that it was let to a tenant who was likely to look after it as well as paying rent promptly etc. HSC took time to ensure that they understood what we wanted and that the eventual tenant had the best possible references. They helped us through the letting process and made sure it was as painless as possible. Highly recommended.
By Stephen Newton
Reply from agent
Thank you very much for taking the time to write this kind words. I hope the tenancy goes well and looks after your property for the next 16 years! Regards Paul Driscoll
05/09/2016
Repeat Corporate Client
I have now worked with HSC, and in particular with Phillip Dowling on a number of properties. I have found the process to be quick and easy and would have no hesitation in recommending either Phillip or HSC to colleagues and clients. Sincerely, Kurt van der Linde
By Kurt van der Linde
Reply from agent
Dear Kurt Thank you for your kind words and for taking the time to write this review. We will endeavour to keep up the good work and look forward to acting for you in the future. Regards Paul Driscoll
02/09/2016
Fantastic and professional agency!
I rented an apartment through Hurford Salvi Carr. The whole experience from first walking into their office until moving into my apartment has been a pleasure and very easy. They showed me an apartment on Tuesday and already on Thursday I was able to move in, they worked very hard to make it possible. The place is really nice as well, I am very happy with it! It was found by one of their agent after I described kind of what I was looking for, the apartment I saw in their office wasn't available and later in the day they sent me suggestions for other apartments, and they were all great. And they are all very nice. So I recommend this agency really highly!
By Marko Djuric
Reply from agent
Dear Marko, Thank you for taking the time to write this review about your experience with our company. We all hope you enjoy your new home! Regards Paul Driscoll
25/07/2016
Pro-active and attentive
I used HSC after losing patience with an agent I had been using for some time who were failing to manage my central London property. Although it took a while to find me tenants amidst difficult market conditions HSC eventually came through first with suitable tenants and arranged for remedial work prior to them moving in. I have found HSC refreshingly personal and proactive in their approach not only to marketing my property but also in their efforts to manage the freeholder.
By Ed Higgs
Reply from agent
Dear Ed Thank you for taking the time to write a review. Good to hear that we went the extra mile with your Freeholder & best of luck with your new tenant. Regards Paul Driscoll
10/07/2016
Great service, super efficient and pro reactive people
We have really appreciated the service provided by Hurford Salvi Carr. Looking for a flat to rent quickly, the letting negociatiors of the agency helped us to arrange a viewing matching with all our time constraints, answered to all our questions very quickly and came back to us with the confirmation of the rental within the 24hours. Reactive and pro-reactive, they explained to us everything and did the maximum to facilitate and accelerate our moving in. I highly recommend this property agency.
By Marine Reynaud
Reply from agent
Dear Marine, Thank you for taking the time to review our service. We hope you enjoy your new home. Kind Regards Paul Driscoll
07/07/2016
Fantastic recommendation of workman
We bought our Central London flat from HSC and turned to them when we needed a workman to install a new shower and tiling. We were recommended Dave Woodroof -who really did a first rate job. He was brilliant at communicating ( we live in devon so were not on site during the work) provided a fair quote and delivered an excellent job.
By caroline hart
* We only display 5 "Most Relevant" Google reviews
Memberships
No membership services information available
Marketing
No marketing services information available
Awards
No award information available
Statistics
Average price in this area
Average Time on Market in this area