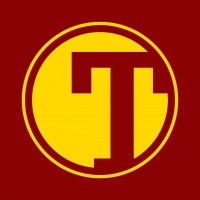 About Us
Thorgills
At Thorgills, we pride ourselves on our ability to sell and rent properties in every area of West London. Currently we offer clients the ability to sell and let through Thorgills in the following areas: Chiswick, Ealing, Brentford, Acton, Isleworth, Hammersmith, Shepherds Bush, Hanwell, Perivale, Twickenham, Hounslow and Greenford. We understand that each client has different needs and we are able to tailor our services to meet your requirements at every level. Our aim is to provide an efficient and hassle-free service to vendors, buyers, landlords and tenants alike, making the moving experience an untroubled one all-round.

Year Established
Number of staff
7
Web Site
Contact Information
Contact this branch
Email
josh.mcgee@thorgills.com
Sales Phone
020 8567 6757
Sales Email
brentfordsales@thorgills.com
Lettings Phone
020 8560 9555
Lettings Email
brentfordlettings@thorgills.com
Address
44 High Street
Brentford
TW8 0BB
UK
Opening Hours
No information available
Reviews
12/06/2018
Great service
Great service received while selling my property. Would highly recommend agent. Special thanks to Luigi from the Brentford Branch who was very professional and helpful from start to finish.
By sonya wilders
14/02/2018
Highly Recommended
Our Company have a lot of dealings with lettings agents and have found Simon and he's team at Thorgills to be one of the best we have dealt with. They are extremely efficient and professional at all levels. We would have no issues to recommend or use them again in the future.
By Michelle Smith
01/02/2018
Review JW
As Landlord I am pleased with the performance of Joanna Czerwinska who has acted responsibly and followed through on all actions on the management of my property
By Paul Roberts
02/01/2018
Extremely impressed by the effiency of Chloe Harte
I have had my buy to let with other agents prior to Thorgills- but I have to say, Thorgills have impressed me on a new level. I don't have to chase a thing. They up-date me regularly with everything I need. Keep in contact, and respond within minutes. Big thanks to Chloe Harte- Extremely efficient and very helpful. Please keep her looking after the management side of my property, and I will remain with Thorgills in the future :0)
By Kelsi Bruley
15/07/2017
Great service!
We've received outstanding service from all the staff who dealt with us. Andre was particularly helpful and accommodating in helping us secure our first rental property as a couple. Thank you for providing sound advice and meeting all our needs.
By Jaspreet Garg
13/07/2017
Excellent service.. could not fault them!
Andy at Thorgills was excellent! From the moment we had a viewing til the moment we had finalised our offer for our new property. Andy was contactable at all times. If he missed my call he would get back straight to me. He was also patient and took his time to show us a few properties which was also useful. Haffeeza did our referencing and was also excellent! After using a different agent last year and it was nothing but stress I was dreading this stage! I was wrong! Haffeeza made it clear what we needed to do at each stage making it easy to finish our referencing within about 5 days. She also was contactable at all times and very professional. I would 100% recommend thorgills in the future and will use them again if I need too.
By Imogene Robinson
* We only display 5 "Most Relevant" Google reviews
Memberships
No membership services information available
Marketing
No marketing services information available
Awards
No award information available
Statistics
Average price in this area
Average Time on Market in this area