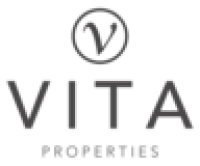 About Us
Vita Properties
Vita Properties was established in 2011 by Oliver Kent, who had conducted hundreds of successful lettings and sales transactions in north, west and central London during the previous ten years. He is a tenacious and thorough agent whose local knowledge of the property market is unsurpassed. You can see our five star reviews here and here. Offering services in residential sales, lettings and management, our team of experienced task focused negotiators are committed to giving you a first class personal service, supported by a diligent and efficient administration team headed by Mikki Wolff. We are well aware that choosing a property can be both stressful and time-consuming for our tenants and buyers, however with our hard-working, ethical and personable approach, Vita staff will support and guide you every step of the way. We feel Vita is a perfect example of how a modern estate agency should be operated – a love of London and its architectural personality, a clear understanding of clients and applicants needs and expectations, supported by professional and efficient administration. Expertly focusing on the following areas - Hampstead, Belsize Park and Chalk Farm, NW3. West and South Hampstead and Queens Park, NW6. St Johns Wood, NW8. Primrose Hill and Regents Park, NW1. Maida Vale, W9. also servicing - Notting Hill, W1 Kensington, W8. Cricklewood and Willesden Green, NW2. West End and Knightsbridge, W, WC and SW areas. You can see our area guides here. Please contact us and get the right assistance for all of your London-based property related needs. Opening times 9am to 7pm Monday to Friday. 10am to 3pm Saturdays and Sundays. Out of hours viewings can often be arranged by appointment. Our phone lines are open 8am to 8pm seven days a week. Contact Main office line – 020 7759 2199 General enquiries – enquiries@vitaproperties.uk Director - oliver.kent@vitaproperties.uk Address and Map. Twitter

Year Established
Number of staff
7
Web Site
Contact Information
Contact this branch
Email
enquiries@vitaproperties.uk
Sales Phone
0207 759 2199
Sales Email
enquiries@vitaproperties.uk
Lettings Phone
02077592199
Lettings Email
enquiries@vitaproperties.uk
Address
27 Northways Parade
College Crescent
Swiss Cottage
London
NW3 5DN
London
UK
Opening Hours
No information available
Reviews
26/09/2019
Vita - Great work all round
The guys at VITA did a fantastic job on my behalf form start to finish. An open and honest valuation process, fair rates with a willingness to create a risk / reward commercial structure, good advice re presentation, on the ball and consistent communications during the viewing process, excellent negotiation skills, and then (which is seldom the case) hands on involvement in taking the transaction from "price agreed" to "exchanged" ...which is when so many sales fall through and agents lose interest. Malcolm and Nouri approached the whole process with good humour / candour and were a pleasure to deal with at all times. 100% recommend.
By ed s
26/08/2019
Professional, rapid and reliable service
Delivers exactly what one expects from a letting agent. We have liaised directly with Oliver, the company director, and he has followed up our whole process with personal care and attention to detail. Highly recommended!
By Gergely M
24/04/2019
Great service (we were buyers) - Nouri perfect agent
We purchased a property and Nouri from VITA was our agent. He is very professional, personable, precise and very easy to get in touch with. Since our first viewing we saw that he was very professional and that was very important for us. He helped us find a surveyor and a solicitor. He also followed up on any minor issues with the seller. This transaction was really smooth and very easy for us. Nouri is a smart agent and with his great professional attitude he will carry on having a great career. We sincerely recommend his services. Thea&Dirk
By Thea Chiarini
23/04/2019
FIRST CLASS SERVICE
Vita properties have just sold my property after it was on the market for nearly 2 years! Originally, I decided not to use Vita and to go with a couple of the larger companies, however after more than a year I realized that I had made a mistake and I was not getting the service I should have been. These companies were only really interested in selling Mult-Million pound properties. Nouri was wonderful, he is an absolutely charming person and very helpful in fighting against an uphill battle of Brexit and an unknown certainty of the future of the UK property market. I would highly recommend Vita and would definitely use them again.
By Olaf Elliott
26/02/2019
Excellent Service
This is the second time we have used Vita Properties to find tenants. Excellent service from Oliver and his team.
By Nicola Kennedy
16/01/2019
Nouri was excellent , he sold my flat in an impossible market .
He goes the extra Mile at all times and is a talented negotiator. I would definitely recommend him . Francesca hall 17.1.2019.
By francesca hall
* We only display 5 "Most Relevant" Google reviews
Memberships
No membership services information available
Marketing
No marketing services information available
Awards
No award information available
Statistics
Average price in this area
Average Time on Market in this area