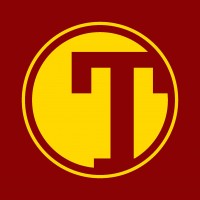 Our team
Download our App to find out more about individual agents
About Us
Thorgills
At Thorgills, we pride ourselves on our ability to sell and rent properties in every area of West London. Currently we offer clients the ability to sell and let through Thorgills in the following areas: Chiswick, Ealing, Brentford, Acton, Isleworth, Hammersmith, Shepherds Bush, Hanwell, Perivale, Twickenham, Hounslow and Greenford. We understand that each client has different needs and we are able to tailor our services to meet your requirements at every level. Our aim is to provide an efficient and hassle-free service to vendors, buyers, landlords and tenants alike, making the moving experience an untroubled one all-round.

Year Established
Number of staff
3
Web Site
Contact Information
Contact this branch
Email
josh.mcgee@thorgills.com
Sales Phone
020 8567 6757
Sales Email
sales@thorgills.com
Lettings Phone
020 8567 6757
Lettings Email
ealinglettings@thorgills.com
Address
27 St Marys Road
Ealing
W5 5PR
London
UK
Opening Hours
No information available
Reviews
12/07/2018
Nebras Fakhry
Nebras was calm, helpful and professional at all times. Quick to answer every question, she made a stressful process much easier to navigate.
By Sharon Wright
12/07/2018
Shoyab Faizi
Shoyab was fantastic - very professional and a pleasure to deal with. Nothing was too much trouble.
By Sharon Wright
10/07/2018
TB
My husband and I recently purchased a property through Thorgills. Shoyab Faizi is fantastic !
By Tsvetana Boyadzhieva
27/09/2017
Shoyab Faizi
Shoyab is the agent who sold my home on 05/09/2017. He is a young man, full of energy who enjoys interactioning with his clients and has a determination to succeed on their behalf. His exceptional ability is to match the purchaser's needs with the homes he has on his sales list. Watching him at work, I would say the key is his ability to listen to his clients. And then to meet their every requirement re viewing the property, answering questions, submitting an offer and then handing the sale over to the legal team. Shoyab believed that my home was "sellable" at the price listed, and together with my making it available for viewing each time that he had a prospective client and sprucing it up before they got here, it facilitated his determination to present the house as meeting his client's needs. Disappointments did not put him off! He is professional, timeous and courteous, an absolute credit to his company and his clients, both sellers and purchasers. Thank you Shoyab!
By Anne Bellingan
04/09/2017
Thorgills Review
Max (of Thorgills) has performed exceptionally well with the handling of my case and has demonstrated excellent customer service. His attention to his clients and willingness to go above and beyond has only served to promote his capabilities and Thorgills reputation. He is a credit to the organisation and should be held in esteem by his colleagues alike. I would highly recommend Thorgills as an agency.
By Akib Hanif
18/08/2017
5 star agency
Toby Sturgess and Max Woods were so helpful! Thank you guys for all your great job
By Karina Ch
* We only display 5 "Most Relevant" Google reviews
Memberships
No membership services information available
Marketing
No marketing services information available
Awards
No award information available
Statistics
Average price in this area
Average Time on Market in this area