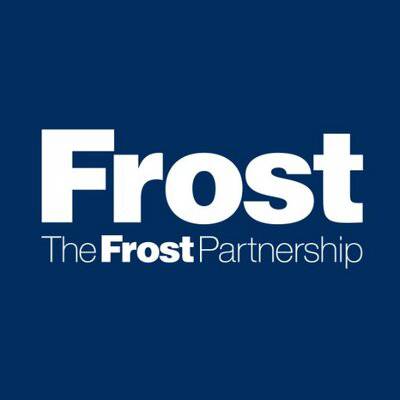 About Us
Year Established
Number of staff
0
Web Site
Reviews
15/10/2019
Quick and Efficient
Excellent communication. All staff we had contact with were pleasant and efficient with special thanks to Chloe
By Steve F
14/02/2019
Use this company!
What a team! From sale to completion in less than 6 weeks. Kept informed all the way, nothing was too much trouble. Thoroughly recommend this company.
By Lesley Normington
04/11/2018
Gemma Testa is NOT your stereotypical estate agent
Thank you to Gemma and her team at Frosts in Chesham. Throughout our selling and buying process she shone out as the most professional and proactive person in the transaction. She negotiated an excellent price on both our sale and purchase, regularly updated us, consistently chased and organised other parties, and was always willing to help, advise and reassure us. If you are thinking of selling in Chesham don't bother with any other agent!
By Sara Wright
05/07/2018
Friendly & helpful
Frosts were great to deal compared to other estate agents. No bidding wars & realistic prices of property. Jacqui in chesham was so helpful, answered e mails promptly & kept me up todate. Jacqui also chased the solicitor on behalf when I felt we wasn't getting anywhere. Will recommend.
By Majabeen Butt
16/04/2018
Frost Chesham - First Class Service
We viewed and bought a property through the Chesham branch this year! Alex and Jacqui were great at showing us round, dealing with negotiations and a special mention to Jacqui who worked tirelessly to get our contract exchange over the line in Maundy Thursday! It made for a more relaxed Easter break! The contact from the branch was timely and effective at all times. The after service of receiving printed postcards with a picture of the property to advise friends and family of the new address are a great touch! Would highly recommend! Well done to Jacqui and the Chesham team!
By Hayley Taprell-Williams
19/02/2018
Excellent service with superb local knowledge
We were immediately impressed with the service we received from Frost in Chesham as soon as we walked in the door. Jacqui and Gemma both have excellent interpersonal skills and very quickly understood our circumstances. Their local knowledge was extensive, being able to talk knowledgeably about schools and services etc in the area. They also had a number of people they could approach by phone before even placing the house on the market and indeed the first call produced a result at the asking price. They kept us well informed throughout the process, especially during sensitive negations with our buyer's buyer. We also had some contact with Alex in the office who was also very personable. An unhesitant recommendation.
By Peter Pearce
* We only display 5 "Most Relevant" Google reviews
Memberships
No membership services information available
Marketing
No marketing services information available
Awards
No award information available
Statistics
Average price in this area
Average Time on Market in this area