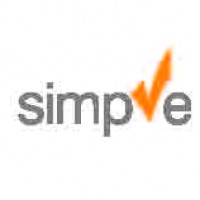 About Us
Simple Estate Agents
Simple Estate Agents was the brain child of Gurpreet Mahal who felt that the Property market was made complicated by all those in the local market. They felt vendors, landlord, buyers and tenants were not being explained every step of the way and given them the professional experience they require. Therefore they founded the company in August 2007 and since then have grown from strength to strength. <br><br> Simple Estate Agents is the independent Agent with the knowledge of the corporate company to give our clients a professional personal service. <br><br> Not content to stand still, we continually analyse trends in the property market and pride ourselves in the innovation and use of the latest technology in our management and sales offices.

Year Established
Number of staff
0
Web Site
Contact Information
Contact this branch
Email
info@simpleea.com
Sales Phone
0208 573 4663
Sales Email
info@simpleea.com
Lettings Phone
0208 573 4663
Lettings Email
info@simpleea.com
Address
56 Coldharbour Lane
Hayes
Middlesex
UB3 3ES
South East
UK
Opening Hours
No information available
Reviews
05/09/2018
Very helpful and intelligent
Thank you to pari for all her help so far much appreciated always seeing me last minute and being patient with my search I hope u can find my dream home soon
By Mohammed Mohammed Hussain
22/08/2018
Very helpful to find my new property
Very good company the agent that has helped me so far is on point with helping me look for a propert.y.. would deffo recommend.
By Moe Khan
11/01/2017
Rent a property in December staff very helpful and done paper very efficiently
When we found our rental property staff very help and on hand to answer any question we had
By Arjun Gill
01/04/2016
Best estate agent we have ever used
We found the service and friendly support from Simple Estate Agents to be of the highest standard. We have bought and sold before but Simple Estate were by far the best agent we have ever used. They know the market well and understand their clients' needs, They found us a buyer very quickly and at a good price. We can't thank them enough.
By Marian Smith
Reply from agent
thank you for the kind words
31/03/2016
Quick, efficient and very helpful
From start to finish, the process was very smooth. Our agent was always available to speak to and arranged meetings at a time that worked for us. All the paperwork was dealt with professionally and in a timely manner. Would use again in the future
By Jaspal Chana
Reply from agent
thank you
31/03/2016
Brilliant service.
This estate agents provided brilliant service from beginning til the end with purchasing a property. They were helpful and will use them again for any future property purchases and rentals.
By Indy Chana
Reply from agent
thank you
* We only display 5 "Most Relevant" Google reviews
Memberships
No membership services information available
Marketing
No marketing services information available
Awards
No award information available
Statistics
Average price in this area
Average Time on Market in this area