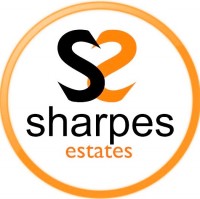 Our team
Download our App to find out more about individual agents
About Us
Sharpes
Who are Sharpes? Sharpes are a well established Estate Agency who specialise in Sales, Lettings and Management of both residential and commercial properties all over South West London & Surrey. Established in 2001 we are a family run proud independent company, we offer a friendly, personalised service tailored to suit both you and your properties requirements. What are our strengths? • Trading for over 13 years & vast knowledge of the property business. • Open 7 Days a Week . • Large data Base of Professional tenants. • We advertise the best quality Properties on all our properties are featured on the major on-line property portals. What do we offer? • Offer our clients one to one personal service. • Our fee's are almost half the price of major high street estate agents. • Professional experience staff.

Year Established
Number of staff
1
Web Site
Contact Information
Contact this branch
Email
info@sharpesestates.com
Sales Phone
0208 286 4073
Address
8 Merton High Street Colliers Wood
London
SW19 1DN
London
UK
Opening Hours
No information available
Reviews
01/07/2019
Happy Landlords
We have been using Sharpe's as our Agent for the past 13yrs to let our properties in the Twickenham/Richmond area. We have always been impressed with Andrew and his team, who are extremely conscientious and understand our needs. They do their utmost best to find the right people for us and generally succeed. We're very happy!!
By Martin Kirby
18/02/2019
Very good at what they do great service
By Mervin Byam
06/07/2018
Maple Lodge Putney Renting
The Estate Agent performed with due diligence and professionalism in renting our place at Putney London SW15. I highly recommend it. Landlord
By Javier Lecaros de Cossio
30/06/2018
Very competent, fast moving and friendly agents
Extremely happy with the service we got from Sharpes, especially Ryan. Very friendly and fast moving agents that were very knowledgeable and competent in helping us find a suitable flat. Would definitely recommend. Thanks Ryan and the Sharpes team
By Morgan Griffiths
08/03/2018
Very quick and easy
From the point of contact to us being shown our perfect property, it was a matter of just over a week which was fantastic. Really easy process and Ryan who was the agent who took us to our viewing was really helpful. Great experience.
By Ellie Stock
14/02/2018
...amazing professional, courteous ,prompt, trustworthy, honest, extraordinary....
....our names are John, Neda and Michael. We live in Sydney, Australia. In 2003 we required a Property Manager to oversee the management of our London property. On a recommendation we were introduced to Andrew Sharpe of Sharpes Lettings, as it then was. We had not personally met Andrew and to date unfortunately still have not. In any business relationship the most sort after characteristic apart from ability to do the work, is absolute trust and integrity. Especially when you're on the other side of the world. Over a period of fifteen years, apart from a few months when the property was renovated and/or re-decorated, Andrew was able to find first class tenants. His actions were always quick, prompt, courteous and professional and to repeat, utterly trustworthy. Not once was there a need to question his actions, advice and the financial integrity of any transaction. Also, we sought his recommendations on other professionals in unrelated matters and they too have been first class. In summary, Andrew Sharpe, in our experience, is an amazing professional of ability, class and above all honesty and integrity. We have nothing but the greatest respect and gratitude for all he has done for us over the last fifteen years. We have been fortunate to have been introduced to him and know him. As our property is now withdrawn for letting purposes we can and will recommend Andrew Sharpe anytime, anywhere and to anyone. He has been extraordinary.......
By John Lucantonio
* We only display 5 "Most Relevant" Google reviews
Memberships


Marketing
No marketing services information available
Awards
No award information available