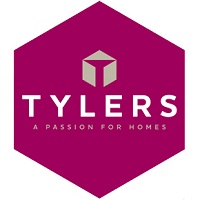 About Us
Tylers
At Tylers we believe our dedication and enthusiasm for property is the main reason we're so successful. We don't just see four walls and a roof, we see a story. We love finding out about the history of a place, to discover how people have used it in the past and what they plan to do with it in the future. Buying and selling a home is an important emotional as well as financial commitment, which is why we go the extra mile for you. <br><br> We've been in business for a quarter of a century and have a significant number of clients who are so impressed with our service, they come back time and time again. We're in business for the long haul, which means we not only want you to be confident enough to recommend us to friends and family, we aim to be your only port of call next time you need an estate agent.

Year Established
Number of staff
5
Web Site
Contact Information
Contact this branch
Email
lettings@tylers.net
Sales Phone
01223 214400
Sales Email
cambridge@tylers.net
Lettings Phone
01223 214400
Lettings Email
lettings@tylers.net
Address
104 Cherry Hinton Road
Cambridge
Cambridgeshire
CB1 7AJ
East of England
UK
Opening Hours
No information available
Reviews
11/03/2018
Highly recommend
I was renting with Tylers for nearly 5 years and I can't fault them. They were always on hand to help and dealt with any repairs on the property very quickly and efficiently. When I fell pregnant early last year I was very anxious about how this would effect my tenenacy due to only being in a 1 bedroom property but Chloe at Tyler's was very supportive liasing with my landlord and making the whole process a lot more stress free for me. In February this year after nearly 5 years in my lovely little flat i sadly had to leave due to it not being big enough anymore but again Chloe and the team made this process run smoothly. So yes would highly recommend Tylers to rent properties through!
By Melanie Pettit
13/07/2016
EXCELLENT CUSTOMER SERVICE
We had a problem with our house that we're renting with Tylers. But Tylers didn't disappointed us. Eva helped us every step of the way, from finding us accommodation during the renovation near to our workplace to checking us if we have settled well during our stay. We also had a problem with our washing machine several months ago and they sent us someone to fix it free of charge :). They made us feel secured with the house that we're renting with them, will obviously renew our contract ;)
By Heide Lizette Verdera
18/01/2016
house buyer
I recently bought a property in Cambridge , which is such a dynamic market .I came across Tyler's through one of the advertised property on right move and got in touch with Andrew , who showed me around and gave me a good overview of the property. There onwards most of the things went smoothly with few hiccups, mostly from the seller side. Andrew and his team was very communicative and transparent about the whole process. The best thing i liked about Andrew was keeping me update even on smallest details. also helping me to find a great Mortgage Agent in time of needs. I would surely recommend Tyler's to my friends based on my experience.
By vivek misra
13/01/2016
Cannot recomend them highly enough!!
Before finding my home with Tylers I had many negative encounters with different letting agents, I therefore cannot reccomend Tylers highly enough, I have been renting through them for over four years and mostly dealt with Eva and Bronte who are just lovely. Not only are they very friendly and approachable they are very on the ball and efficient. From day one I have felt like a valued tenant and that's hard to come by nowadays
By Abby Mansfield
04/01/2016
Efficient, down-to-earth and perfect in documentation
Of the agencies I have dealt with for over 10 years of renting, it is in interacting with Tylers that I have felt most, well, a person rather than a function of my money and needs. And it is refreshing in a line of work where there can be so much of a salespeople mentality. My experience of viewing the property was that they give you space to see and feel for yourself while also being actively present to assist you (and so often you are either flooded with words of how good a choice a particular place is or have too quiet a shadow following you around). I have also found Tylers very efficient in processing documentation and queries. Although a key person may take overall responsibility for your property, the team members seems to work closely together and things are managed quickly and efficiently. Everybody I have spoken to/ written with, and this is at least 5-6 people, has been very friendly and competent to handle a query. I was also quite impressed with their documentation, such as the inventory you receive at entry. There were aspects of the flat I would never have noticed if I didn't have to check through it. They are also very prompt at acknowledging receipt of payments in writing. They are not always perfect - I've had some occasions of relevant information not being communicated and delays with requests for work being done, but I guess I have noticed them only because the overall standard of communication and efficiency is really high. Can recommend Tylers whole-heartedly. If I need to change my place, I am quite likely to ask them for help rather than go on a federated website, and this would be quite out of character for somebody who likes to research her options by herself.
By Mila Petrova
20/11/2015
An amazing letting agent
Tylers are by far one of the most professional, efficient, honest and friendly agency I have had the pleasure of dealing with. From start to finish I felt that I was their number on priority and all queries / issues were dealt with in a timely manner. It is a shame that we have had to move [circumstance dictated this] However the next tenant is in good hands.
By Stephen Vale
* We only display 5 "Most Relevant" Google reviews
No social media available
Memberships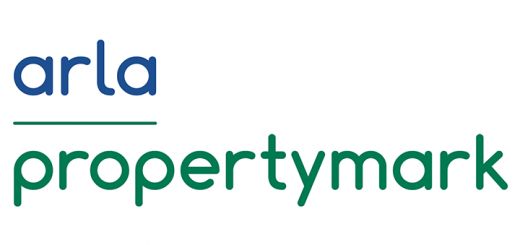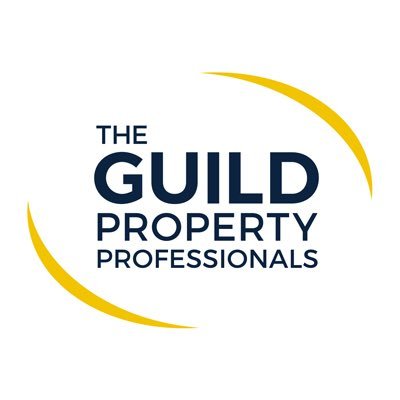 Marketing
No marketing services information available
Awards
No award information available