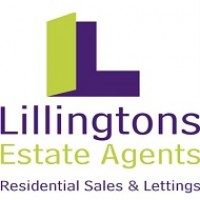 About Us
Lillingtons
A local, independent and family run estate agency specialising in selling and letting residential property only, with prominent High Street branches across West Cumbria and The Western Lake District, Established in 2007 by Aidan Lillington, we are passionate about property and are dedicated to providing a quality, expert and seamless service to our clients. Member of The Guild of Property Professionals and TOP 50 rank in the RaterAgent Agent of the year Awards 2016

Year Established
Number of staff
0
Web Site
Contact Information
Contact this branch
Email
cockermouth@lillingtons-estates.co.uk
Sales Phone
01900 828600
Sales Email
cockermouth@lillingtons-estates.co.uk
Lettings Phone
01900 828600
Lettings Email
cockermouthlettings@lillingtons-estates.co.uk
Address
39a Station Street
Cockermouth
Cumbria
CA13 9QW
North West
UK
Opening Hours
No information available
Reviews
01/07/2019
Great service
Aidan, Stephanie and Gina of lillingtons, Cockermouth have recently sold our house for us :) We were kept informed of all potetial viewings and given the option of showing the buyers around the house ourselves, or they were willing to do the viewings if we were unable to attend. All went through smoothly - we reccomend Lillintons of Cockermouth for your selling and letting needs :)
By Louisa Le Voi
01/07/2019
Liz at Lillingtons is a gem :)
Liz has looked after our rental property for many years. She is very thorough in vetting potential tennants. When the tennants move in, liz keeps a constant eye on the property with regular checks and promptly informs us of any problems. We are always given the opportunity to solve any problems ourselves or she is happy to call in local experts ie plumbers, electricains etc. we have recently sold our letting house so no longer need Liz's expert services, but thank her very much for all she has done and would not hesitate in reccomending Liz at Lillingtons, Cockermouth for all your letting needs
By Louisa Le Voi
17/06/2019
YOU'VE JUST FOUND THE BEST ESTATE AGENT IN COCKERMOUTH!
Look no further if you are planning to sell your property. Lillington's Estate Agency, and in particular Sales Negotiator Gina Peacock, have been absolutely fantastic. and we would recommend them wholeheartedly to anyone. Well done, Gina, and thank you.
By Margaret Braithwaite
10/05/2019
Liz is one in a million!
2 1/2 years ago we rented a property through Liz. We had just moved to the area and were very much alone. Liz made us feel welcome, helped with any queries we may have had and made the process, smooth and seamless. She was always happy and obliging when I called and I knew that I would hear a cheery voice when I called her up. When it came to buying a property and sorting out the end of lease Liz was always just a call away to help and guide us. I cannot recommend Liz highly enough. Our property experiences have been amazing thanks to Liz.
By Kate Paterson
23/03/2019
They never gave up....
We have just bought through Lillingtons, and our purchase became extremely complex and longwinded due to some issues with leases, but due to the tenacity and determination of Gina at Lillingtons we finally got the keys on Thursday. Gina (and the rest of the ladies in the office) really earned their commission on this one - at the point that we were going to walk away they fought hard to get everything back on track and went above and beyond to get us to completion.
By james gordon
22/03/2019
excellent and efficient service
The agent, Gina, worked to ensure that the purchase of our property was smooth and quick. Thank you.
By Karen stokes
* We only display 5 "Most Relevant" Google reviews
Memberships
No membership services information available
Marketing
No marketing services information available
Awards
No award information available
Statistics
Average price in this area
Average Time on Market in this area