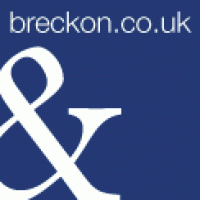 Our team
Download our App to find out more about individual agents
About Us
Breckon and Breckon City Centre Sales
Established in 1947, Breckon & Breckon has expanded vastly over the last decade, resulting in a network of seven offices, specialising in residential sales, residential lettings and asset management and is one of the largest leading independent estate agencies in Oxfordshire. <p> With our teams holding combined experience of over 400 years you can be assured of a professional, personal and tailor made service to meet your individual needs. <p> Our company values remain at the core of our business ethos and we are constantly embracing new technologies and marketing ideas to stay one step ahead. We advertise on all the major internet property portals, such as OnTheMarket and Rightmove as well as our extensive online marketing campaign and are one of the largest advertisers in the local weekly newspaper - The Oxford Times. <p> Oxfordshire offers great diversity, from a bustling City Centre to the serene countryside and idyllic Cotswold market towns. There are a number of famous landmarks, such as Blenheim Palace, Christ Church College, Bodleian Library and many more and this along with being a central hub for business being placed midway between London and Birmingham with good transport links and exceptional schooling make Oxfordshire a highly desirable area

Year Established
Number of staff
3
Web Site
Contact Information
Contact this branch
Email
post@breckon.co.uk
Sales Phone
01865 244735
Sales Email
post@breckon.co.uk
Address
118 High Street
Oxford
Oxfordshire
OX1 4BX
Midlands
UK
Opening Hours
No information available
Reviews
24/01/2018
Outstanding
Calm, courteous, efficient, patient, transparent. In a word, outstanding. Thanks Jenny
By James Robson
23/01/2018
Thoughtful, friendly and experienced
Selling a house in a more difficult market requires more thought and empathy than when the market is running 'hot'. Breckon & Breckon were able to pitch the price and offer sensible practical advice as to how best to market the property. Photographs and descriptions were very good and our comments were listened to closely. Things moved speedily but without rush. When it became clear that the market had 'turned' and a price reduction was required this was negotiated calmly and logically. Adjustments made to the presentation of the property and photographs were also changed online . We were aware that Breckon & Breckon were also considering the needs of the purchasers as well as ourselves, the vendors, and were looking to provide a good match. The experience was there to provide reassurance and to urge patience - which in the end has provided an excellent result. Selling a house is inevitably a stressful experience, but the positive, friendly approach by all the staff from the secretary to the manager has made it easier. We look forward to a successful completion now we have exchanged contracts and most of the hard work by the agent has been done. Thank you Breckon & Breckon.
By Richard Twinch
23/01/2018
Very impressed with service
We were very impressed with breckon and breckon. Our agent (George) went above and beyond what was expected and importantly we felt informed re what was happening at every stage, would definately recommend
By Michael Marshall
02/01/2018
Very efficient and professional service
Everything went well with this transaction from the start. Breckon and Breckon prepared very good particulars and were always available for any queries. I was kept informed at all stages and was very happy with their service throughout.
By Tim Pattinson
Reply from agent
Thank you so much for your positive words Tim. It was a pleasure working with you throughout!
16/11/2017
Successful selling of house while in probate
Not living in Oxford it was difficult for me to be at the house for the activities required prior to completion. Breckon and Breckon and Jenny Bell were excellent in selling the house and in covering activities such as: - Being onsite for all viewings - Arranging for auction house to evaluate potential items they could sell on our behalf - Arranging and being onsite for charities to take items - Arranging and being onsite for the final house clearance, - Completing the final meter readings on day of completion I would recommend Breckon and Breckon as an estate agent for selling houses
By Adam Phillips
04/10/2017
Exceptional service from the Breckon & Breckon Oxford City Centre team
We recently decided to sell our house in Oxford with Breckon and Breckon. We did not hesitate in our choice based on previous personal experience and on perceptions of market performance around us. The honest, realistic and yet ambitious approach of the Breckon and Breckon City Centre Office ensured the sale process was smooth and successful. The team led by Jenny simply took efficiency, communication and support to another level. The power of Jenny's knowledge, experience and ability to create the right circumstances for an optimum sale gave us a result which went far beyond our expectation. The level of warm engagement and determined commitment shown by George, Robyn and Julie was second to none. Breckon and Breckon has a well deserved reputation for efficiency and results but what makes them unique is that their service is based on integrity and "people-first". The Oxford City Centre Office team is truly representative of this philosophy. They have our deep appreciation and admiration.
By Fernand Dierckens
* We only display 5 "Most Relevant" Google reviews
Memberships

Marketing
No marketing services information available
Awards
No award information available