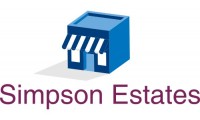 Contact Information
Contact this branch
Sales Phone
2920383881
Address
130 Crwys Road Cathays
Cardiff
Wales
CF24 4NR
Wales
UK
Opening Hours
No information available
Reviews
22/01/2017
Excellent – informative, efficient, and friendly! We really could not have asked for more.
We would like to thank Mr.David Simpson and his team for the professional and courteous way they have helped us in buying a plot of land. The most impressive thing is - after the transaction, he managed to clear fly-tipping from the plot - without us asking. We were very impressed by his exceptional service minded. We will have no hesitation in recommending Simpson Estates, primarily because of the service we received from Mr.David Simpson and his team.
By David Lutwyche
17/01/2017
Quick professional sale of property
David sold the Cardiff apartment within the tight timescale he set. He dealt with the sale professionally and efficiently. I would highly recommend him to any prospective seller.
By Heather Kneller
08/12/2015
Best agent we've dealt with
Simpsons were excellent letting agents. They were easy to deal with at both the start and end of our tenancy, and were very accommodating. I'd certainly recommend them.
By Rhys Davies
10/08/2015
Excellent, good value, personable service
Having met all the local agents in the Cathays area, I decided to go with Simpsons as they stood out as offering a personable and friendly service compared to the larger franchise agents. Further, their rate was the most competitive of the agents in the area. The sale turned out to be lengthy and difficult one, which was by no means linked to Simpsons, and I found David to be very helpful and communicative throughout. David was also very willing to help on all the extra little things like finding local contractors for maintenance work and collecting/scanning post for me (as I was not based in Cardiff). Highly recommended.
By Billy Cliffen
* We only display 5 "Most Relevant" Google reviews
No social media available
Memberships
No membership services information available
Marketing
No marketing services information available
Awards
No award information available
Statistics
Average price in this area
Average Time on Market in this area