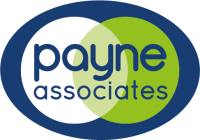 About Us
Payne Associates
Coventry estate agents Payne Associates are leading independent estate agents with five offices across the city. Our branches are in prominent and busy locations at 20 New Union Street, City Centre, 165 Daventry Road, Cheylesmore, 312 Walsgrave Road, Walsgrave , 221 Albany Road, Earlsdon and 229 Kenilworth Road, Balsall Common. We offer all traditional estate agency services but with a modern and forward thinking philosophy utilising the latest technology where possible, but retaining the personal approach and professional standards for which we have become renowned. We believe that our coverage and experienced team are unrivalled within the city enabling clients to confidently entrust us with their property matters. Find out more at paye-cov.com

Contact Information
Contact this branch
Email
walsgrave@payne-cov.com
Sales Phone
024 7645 5555
Sales Email
walsgrave@payne-cov.com
Address
312 Walsgrave Road
Walsgrave
Coventry
West Midlands
CV2 4BL
UK
Opening Hours
No information available
Reviews
16/10/2016
Happy in our home!
Stephanie went beyond the call of duty, giving excellent service at all times. From our very first phone call, right up to collecting our keys she was helpful, friendly, polte and extremely efficient about handling our questions. If you are a first time buyer, ask for Stephanie Pack, we can't recommend any better. Gareth & Ray Daley.
By Ray Daley
14/10/2016
Professional, friendly and helpful with property sale.
We chose Payne Associates in Walsgrave because we thought it was an ideal local branch. I am so glad we did. My family met with Tom Hewitt to value the property we needed to sell. He gave us his professional opinion on the property value and guided us through the process for preparing it for sale and making sure we had access to the property whilst he had to show potential buyers around.. Excellent marketing, sold with a good price very quickly. Tom kept in contact with us throughout and made sure on completion day every thing ran smoothly. He made sure other staff were available and informed us if we needed other help.
By Dawn Marshall
12/04/2016
Payne's provided excellent customer service.
How refreshing to be treated as a couple who wanted to sell their house. Overall it took 18 months to sell the house. The previous 3 Estate Agents to Paynes were [ being polite ] less than professional. Payne's on the other hand were; thoughtful, helpful, attentive, communicative which, rounded up, means they were professional. We had met with Stacie previously as the Agent who we had bought our current home through. We found her to be just as enthusiastic and professional in her approach, when assisting customers in the task of both buying and selling properties. Tom ensured that everything necessary for a sale was set up and in place. Meanwhile, Stacie set about contacting all persons that she and Tom knew had shown an interest in a property such as ours at the right price and location. It payed off, as we soon had a young lady who made an offer we could not refuse.
By Eric Martin
* We only display 5 "Most Relevant" Google reviews
No social media available
Memberships
No membership services information available
Marketing
No marketing services information available
Awards
No award information available
Statistics
Average price in this area
Average Time on Market in this area