Our team
Download our App to find out more about individual agents
About Us
Move Revolution
At Move Revolution, we believe first and foremost in delivering an excellent customer experience for a fee that represents true value for money. We do this in particular through hard work over long opening hours and being conscious that exceptional service is a true differentiator. Like any major decision in life, moving to a new home is full of rational and emotional thoughts and feelings. It's completely understandable. Moving home involves spending a lot of money, making big decisions about the future and securing your family's happiness. When we set-up Move Revolution we knew there was a 'better way' to move home; one that involves decent, talented people working hard to maximise your happiness and not their margins. To this day, it's a great source of pride that our process costs, on average, half what a traditional estate agent will charge.

Year Established
Number of staff
3
Web Site
Contact Information
Contact this branch
Email
ENQUIRIES@MOVEREVOLUTION.COM
Sales Phone
01293 127620
Sales Email
sales@moverevolution.com
Lettings Phone
01293 127620
Lettings Email
lettings@moverevolution.com
Address
Worth Corner
Turners Hill Road
Crawley
West Sussex
RH10 7SL
South East
UK
Opening Hours
Monday-Friday 08:00 - 20:00
Saturday 08:00 - 20:00
Sunday 08:00 - 20:00
Reviews
03/09/2019
Fantastic team to work with!
When I found the property I wanted to view and contacted Move Revolution, Ross followed up and scheduled a viewing at a suitable time. Having his direct number from the start was a huge bonus as it meant I could ask any questions or quickly get in touch if I needed. At the first viewing, I met Paul, who was keen to show the property and make sure I get a sense for what it has to offer - he even let me see the loft - another plus! I made an offer as soon as we finished the first viewing and booked another viewing for the next day to make sure the house is definitely what I wanted. Paul also gave me his direct contact information. After the offer was accepted came the patience game for solicitors to do their thing. Through the process, Ross, Paul, and Holly were amazing. Patient with any questions or issues I had, quick to follow up, quick to chase sellers or solicitors and make sure everything was happening as it should be. I loved working with them and will be keen to work with them in the future as a buyer as well as a seller. Keep up the great work!
By Sorin C
22/06/2019
more than excellent
We have been so lucky that move revolution was taking care of us whilst buying our dream property. Thanks to ross and holly for beeing so helpful and patient. All our love C+C
By Christina Außerladscheider
24/01/2019
Thank you for all your efforts.
Excellent service and persistence from Paul and the team at Crawley. Without Paul's hard work to overcome a number of challenges our move would not have happened.
By Roderick Adams
24/05/2018
A refreshingly honest and hard working company
I dealt mainly with Holly and sometimes Paul and both were professional, friendly and hard working in their efforts to help me buy my house in Lingfield. In a profession where integrity counts and where some are sorely lacking, MR kept me well informed and updated at all times.
By Mark Waldon
11/05/2018
Exceptional Service
Holly and Sarah have both been outstanding, very thorough, supportive and professional. Both are an asset to Move Revolution and should be extremely valued. Thank you for a great sales and legal progression service.
By Laura Holden
01/03/2018
Excellent service
The team are all very friendly, very helpful and we're there to help from start to finish through the whole move. Sarah is an asset to the team, she kept the whole chain up to date with the progress right up to completion. Thank you to you all on purchase of my new property.
By Nicola Peters
* We only display 5 "Most Relevant" Google reviews
Memberships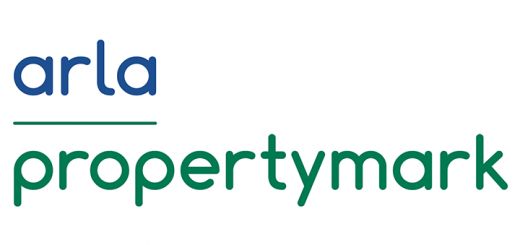 Marketing
No marketing services information available
Awards
No award information available