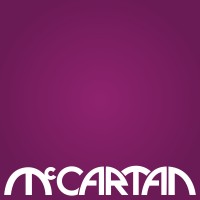 About Us
McCartan Lettings
We are a Lettings and Property Management Specialist covering Swansea and the surrounding area. We aim to reduce the risks involved in letting by ensuring your property is safe, compliant, and presented in the best way to attract professionals and families who will want to stay long-term.

Year Established
Number of staff
4
Web Site
Contact Information
Contact this branch
Email
info@mccartanlettings.co.uk
Lettings Phone
01792 430100
Lettings Email
info@mccartanlettings.co.uk
Address
436 Gower Road
Killay
Swansea
SA2 7AJ
Swansea
UK
Opening Hours
No information available
Reviews
01/07/2019
lovely professional let in Brynmill
We had a lovely professional let in Brynmill, Swansea which was nicely refurbished and a great location in terms of closeness to the university, hospital, parks and the sea front. The staff at McCartan were friendly and very helpful throughout our tenancy, always answering questions when they arose. I would highly recommend McCartan lettings.
By Ceryn Evans
Reply from agent
Hi Ceryn, thank you so much for taking the time to leave us a review. We're glad to hear that you were happy with the property and with our service. We wish you luck for the future!
10/04/2019
Excellent and efficient service
We have recently used McCartans as our letting agents and found James and the other staff to be very professional and efficient.
By A M Ward
20/03/2019
Great service
I've been using McCartan Lettings for the last 12years and it's always a pleasure to use their services. The staff are always helpful, friendly and professional..
By Peter Caulfield
20/03/2019
Excellent, Professional Letting Agent
I have had a rental property since June 2013 in Swansea. McCartan Lettings have managed this property for over 5 years. McCartan Lettings have been invaluable in ensuring that the property has remained let and well maintained. Over the course of 5 years, there have been 4 weeks when the property has not been let as we have transitioned between Tenants. McCartan Lettings have secured and vetted all tenants that have occupied the property and I am pleased to say that during this time we have not had a Tenant default on their monthly rental payments. Regular inspection, tight check in and check out processes, vetting of Tenants has ensured that the property has been well maintained, reducing the monies I have had to pay to keep the property in good condition. When repairs and maintenance have been required, McCartan Lettings dedicated Maintenance Manager has ensured that work has been completed in a timely, cost-effective manner to a high standard with minimal disruption to the Tenants. McCartan Lettings have taken a proactive approach to keeping me up to date with the legislation proposed for Property Letting, as a result, we have been able to implement changes to ensure that the income for the property has not been compromised. I would heartily recommend the team at McCartan Lettings if you are interested in getting into property or if you have a portfolio that needs professional management.
By Donald Melrose
02/08/2018
Very efficient and professional
Moved to this agent as communication was a problem with my old one. McCartan couldn't be more different. Very pleased with the service.
By Richard Beynon
Reply from agent
Hi Richard, thank you for taking the time to write this review. We're glad to hear that you're pleased with our service, and we look forward to working with you into the future.
16/07/2018
Service
We found McCartan Lettings very professional and helpful, nothing was too much trouble for them, especially Abigail Staniforth..She kept us up to date at all times on developments. Can't praise her enough. We would strongly recommend this Letting agency.
By Karen Jenkins
* We only display 5 "Most Relevant" Google reviews
No social media available
Memberships



Marketing
No marketing services information available
Awards
No award information available