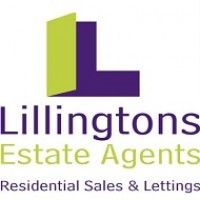 About Us
Lillingtons
A local, independent and family run estate agency specialising in selling and letting residential property only, with prominent High Street branches across West Cumbria and The Western Lake District, Established in 2007 by Aidan Lillington, we are passionate about property and are dedicated to providing a quality, expert and seamless service to our clients. Member of The Guild of Property Professionals and TOP 50 rank in the RaterAgent Agent of the year Awards 2016

Year Established
Number of staff
0
Web Site
Contact Information
Contact this branch
Email
workington@lillingtons-estates.co.uk
Sales Phone
01900 606006
Sales Email
workington@lillingtons-estates.co.uk
Lettings Phone
01900 606006
Lettings Email
lettings@lillingtons-estates.co.uk
Address
14 Murray Road
Workington
Cumbria
CA14 2AD
North West
UK
Opening Hours
No information available
Reviews
28/06/2019
A great Estate Agent
Lillingtons were superb when selling my late Uncle's house. Nothing was too much trouble. They kept me well informed of all viewings, providing feedback and stayed closely involved during the sale completion. When viewings were slow they placed the property as "property of the week" and gave it prime position in the office window. They advised of solutions to potential problems arising from the property survey and did all they could to ensure a successful sale. I cannot praise them highly enough. Ian undertook the valuation and Toni was the contact throughout the sale. Great team work, Lillingtons!!.
By Shirley Holland-reid
04/10/2018
Property Sale
Very pleased with the service I received when recently selling my late mother's bungalow. The Agent kept me fully informed at all stages during the sale. I would recommend this Agent to others.
By David Lovell
21/02/2018
Excellent service!
Can't praise Lillingtons staff enough for the service they have offered us in the purchase of our new property. From start to end they have offered us an excellent service, keeping us up to date every step of the sale up until completion, always contacting us first with updates before having to contact them. Highly recommend! Special thankyou to Lorraine always helping us with any query we had, going behond her duty. Big thankyou all at Lillingtons!
By Gemma Slone
27/01/2018
I would recommend lillingtons 150 percent
All staff at lillingtons went above and beyond there role in helping to sell our property, any problems we had they were first on the phone to the solicitors finding out what the problem was and then they got straight back in touch with our selves we were never left wondering if they would phone back I highly recommend them to anybody looking to sell there property
By Christina Banks
01/09/2017
Support all the way through the process
Having only ever moved house once, the thought of downsizing from our six bedroomed Victorian house into temporary rented property was daunting! The help from Lorraine , Julie and the team was brilliant; from updates about our property viewings to advice about how to go about renting somewhere, all was dealt with expertly by the team. Their local knowledge was very good and at all times staff were very professional and approachable. I would highly recommend using them.
By Julie Richardson
21/08/2017
* We only display 5 "Most Relevant" Google reviews
Memberships
No membership services information available
Marketing
No marketing services information available
Awards
No award information available
Statistics
Average price in this area
Average Time on Market in this area