About Us
JLL Finsbury Park
JLL is the leading on-site agent for the Woodberry Down development, having built an unrivalled understanding of the development alongside an in-depth knowledge of the North East London area and its property markets. Our highly-capable and respected team has the ability and experience to act on a wide range of properties as part of the residential office network across London, major UK cities and across the world accessing buyers and tenants from the widest possible geography. Woodberry Down is a growing new build development on the banks of the East and West reservoirs, with Tube and Rail stations both within walking distance. As a growing community it is becoming more and more popular as people come to see the assets on offer here. The East reservoir incorporates Woodberry Wetlands, having been closed for 200 years to the public, the site has recently re-opened to the public and will be offering courses and training, workshops, yoga and Tai Chi within the natural settings of the nature reserve. The West reservoir is somewhat more active with the old water works buildings housing a sailing centre, wild swimming, a café and a climbing centre. There are also two parks in close proximity (Finsbury and Clisshold) as well as a large gym on Woodberry Down and swimming facilities retail centre on Green Lanes. The developer, Berkeley Homes are also actively creating a community here with events and 'meet & greets' throughout the year, we have seen; open air movie nights, big screen airings of the Wimbledon finals, a Christmas fete and a small summer festival thus far. Also as part of the ongoing lifestyle creation there are large areas of the development ear-marked for public gardens and a site upon which there area plans for weekly, open air markets. For shopping we currently have a small supermarket, an organic grocer (another larger supermarket will be opening soon, no brand decided yet, Berkeley still talking to Sainsbury, can we edit this at the last minute or change once it's open) a post office, newsagent, licensed café and beautician with a branded supermarket 'local' opening as well as a delicatessen. The apartments offer high spec living in a peaceful location, all apartments benefit from concierge service 24/7 and some have resident's facilities such as swimming pool, gym and spa.

Contact Information
Contact this branch
Sales Phone
0207 870 6667
Sales Email
peter.roberts@eu.jll.com
Lettings Phone
0207 870 6667
Lettings Email
peter.roberts@eu.jll.com
Address
Unit B Parkway Apartments
Goodchild Road
London
N4 2BL
London
UK
Opening Hours
No information available
Reviews
19/09/2018
Prompt and efficient followup by team
I dealt with Peter Robers, Rosie Golder and Laura Matthews of JLL Finbury Park team for the handover of my unit from developer and also for lease marketing and management. They have been very prompt in responding to my queries and issues. I am pleased with their professional performance todate.
By Suzy Ong
13/03/2018
Great service
Professional and helpful service in renting my apartment. No problems whatsoever and all very clear and courteous.
By Jac Timms
04/02/2018
Great service
A pleasure to deal with. Efficient, helpful and went over and above to ensure the process of moving was as smooth as possible. Thanks Peter!
By Chloe Hakes
22/01/2018
Excellent Service
The entire process of renting out our apartment through JLL has been absolutely flawless and a very positive experience. Not one single point where we feel that they could have done better.
By Henrik Nygaard
18/11/2017
JLL finding new tenants
Jll found us a new tenant almost immediately when our previous tenant left. The service was good and efficient and we had very little to do other than to review the documents and sign them electronically.. Although the service is not cheap we think it is worthwhile as they are reliable.
By Hilary Britton
29/03/2017
Fabulous staff and service
Always a pleasure to deal with, makes me confident that the tenant process will be smooth and even when things do not go according to plan their response has been great! A pleasure!
By martha silcott
* We only display 5 "Most Relevant" Google reviews
Memberships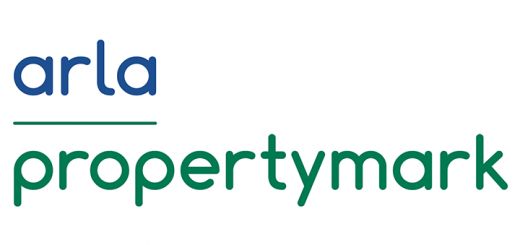 Marketing
No marketing services information available
Awards
No award information available