About Us
JLL Canary Wharf
Located in the heart of this dynamic business district, our Canary Wharf office is superbly positioned to serve both the immediate and wider Docklands' residential market. Situated within the bustling Canary Wharf estate, we are just a short walk to the Thames, close to over 300 shops, bars and restaurants, and within minutes' reach of tens of thousands of workers. The office is an integral part of our London network which, along with our comprehensive local experience and expertise, enables access to a powerful arsenal of market intelligence and buyers. In particular, the Canary Wharf team are market leading specialists in new build luxury apartments sales and letting, while also acting on a large and broad spectrum of properties that include houses and warehouse conversions. Our residential team of 10 specialises in all areas of local, national and international property, providing expert advice on: • Sales • New home sales • Lettings • Property management • Portfolio management And with more than 40,000 people in over 1,000 locations, no one has a better understanding, depth, expertise or reach into the global property market. Our team brings together a wealth of property experience and a collective in-depth understanding of Docklands' many markets. We also have the deepest familiarity with a full spectrum of clientele from the UK and overseas. Our service is founded on top quality local advice and expertise, the wider intelligence of JLL's full service residential business – which ensures we are always fully informed – and by a world class brand which assures that we deliver the highest standards of integrity, professionalism and service.

Contact Information
Contact this branch
Sales Phone
020 7715 9700
Sales Email
michael.whittaker@eu.jll.com
Lettings Phone
020 7715 9700
Lettings Email
charlotte.malone@eu.jll.com
Address
11 Westferry Circus
Canary Wharf
London
Greater London
E14 4HE
London
UK
Opening Hours
No information available
Reviews
20/01/2019
A Stress Free Process
Moving house is apparently in the top 3 most stressful events in life, however this certainly was not my experience with JLL's help. Finding the right property in this area is not usually easy, I had been working with multiple different agencies for a month with no success before I contacted Ayesha at JLL; quickly things changed I was viewing the type of properties I was looking for.. All of the information required was provided, my questions were answered and the process ran very smoothly. I would recommend Ayesha at JLL Canary Wharf to anyone looking to move in to the area.
By Alex Coghlan
10/08/2018
Fantastic agency
The services provided by JJL Canary Wharf are amazing and extremely efficient.They are very helpful and professional...especially Emma and Jennifer, thank you so much.
By Ej Gan
14/06/2018
JLL Canary Wharf. What a great professional team !
I met a great team of power girls who know their business. They gave excellent professional advice, I experienced motivation & care. Many thanks to Sophie and Joanna !
By Wim Uy
21/02/2018
03/02/2018
Professional service
Responsive and professional, achieved a timely let in a soft market. Very good result, thank you.
By David Chapple
18/01/2018
Mr Sean
JLL execelled themselves with renting my 2 new apartments in Canary Wharf by finding tenants for both units before completion. They also did the inspections and helped to Manage the Furniture deliveries They acted extremely professionally and realiable in alll aspects and I wouldn't consider using any other agent to help manage my Uk property portfolio.
By Sean Coxall
* We only display 5 "Most Relevant" Google reviews
Memberships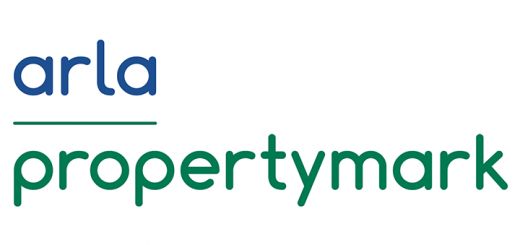 Marketing
No marketing services information available
Awards
No award information available