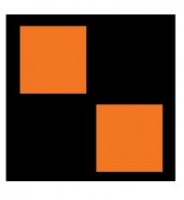 Our team
Download our App to find out more about individual agents
About Us
Harry Harper
Serious about selling your property? <p> Wonder why you should choose Harry Harper to sell your property?...here's just ten top reasons!! <p> 1) Going the extra mile ... we are the only agent in Cardiff open 7 days a week and offer out of hours appointments that suit you <p> 2) Award winning... Rated Best Estate Agent in The County 2014. Silver Winner for Best Agency in Wales 2014. Bronze Winner for Wales Lettings Agency of the Year 2014. <p> 3) Customer service... always comes first, Winner of Customer First with Red Ribbon Awards Family Business Place <p> 4) We are your negotiators... and we will secure you the best possible price for your property <p> 5) Marketing experts... our extensive marketing means your property is advertised on a vast majority of property portals to include Rightmove and OnTheMarket along with all our offices <p> 6) On the ball... following your instruction we upload your property details to our system, this enables your property to be listed to our portals, social media sites and automatically texts and e-mails our entire database, not forgetting the old fashioned way of us calling all our clients actively searching for property <p> 7) Established and growing brand... one of the fastest growing, independently owned agency's in South Wales. <p> 8) Dedicated contact... with our high staff retention rates, your dedicated contact will see you through the process from start to finish. <p> 9) Communication is key... how do you want to be contacted? post, call, text, email, Twitter or Facebook... we're always in touch with our clients. We guarantee feedback 24 hours after viewings and weekly property performance updates <p> 10) Ask the experts... in depth industry knowledge, with experts on hand for property questions, mortgage advice and our board of solicitors, our team certainly know their stuff! <p> These are just our top 10 reasons that always inspire confidence in our ability to swiftly sell your property - to find out more, or if you have any questions, please get in touch today.

Contact Information
Contact this branch
Email
info@harryharper.co.uk
Sales Phone
02920 310 555
Sales Email
info@harryharper.co.uk
Lettings Phone
02920 310 555
Lettings Email
info@harryharper.co.uk
Address
60 Albany Road Roath
Roath
Cardiff
Wales
CF24 3RR
Wales
UK
Opening Hours
No information available
Reviews
04/08/2019
Fantastic service received as a buyer!
Blown away by the fact that I was able to view on a Sunday! I viewed the property with Benjamin who at the time of the viewing offered me her personal mobile number if I had any further questions which was a great touch. After offering on the property I was kept up to speed with how my offer was progressing throughout the negotiation process (there was another party also offering). Have just viewed the property a second time and we are really pleased with the property and the service we have received as buyers! Highly recommended!
By David Montgomery
16/07/2018
Friendly and approachable
Jordan was very friendly and very helpful when it came to my search criteria and what Im looking for in Cardiff.
By amy louise
30/04/2018
Looking for a property to let in Roath Cardiff
Sita, was a great help she showed me quite few properties, for me to view as she was very supportive and polite person to deal with, as I would recommend my friends to go and see and speak to her if they looking for a property in the Cardiff..
By Tej Swali
29/04/2018
great service
i will be using harry harper estate agents very soon to help sell my property. Their customer service goes above and beyond and jordan was nothing but helpful with my bundle of questions about properties in cardiff. Thankyou all.
By amy louise
03/03/2018
Amazing service from Sita!
Went to Harry Harper with my wife and we dealt with Sita! Top class service, she was friendly and lovely to chat to and knowledgeable. She found us a great property and enjoying living in cardiff
By Deano Mohammed
27/02/2018
5* Service - will happily use again!
I contracted Harry Harper Estate Agents when looking for a property to purchase. They were very informative, took lots of details from me in relation to what I was looking for and my position. I have viewed a few properties with them, both Lynn and Ben were very informative when showing me around (which is a pleasant surprise from other agents who say "I don't deal with this area", or "Iv never showed anyone this house before"). I have just had my offer accepted and cant wait to get the keys! Very helpful, very knowledgable and would happily recommend them!
By Terrence Clifton
* We only display 5 "Most Relevant" Google reviews
No social media available
Memberships
No membership services information available
Marketing
No marketing services information available
Awards
No award information available
Statistics
Average price in this area
Average Time on Market in this area