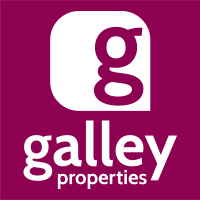 About Us
Galley Properties
Welcome to Galley Properties. Winner of the Negotiator Gold award for best 'Yorkshire & The Humber Agency of the Year' 2016. We are an award winning and reputable local agent who wants to help you sell, buy or rent your home, making sure that you get the best deal, and always have a nice person on the end of a phone to help with your questions. We are completely independent, based at a conveniently located office just outside Doncaster town centre. We sell and rent homes across Yorkshire and North Nottinghamshire. >>> Valuations <<< You can benefit from our experience and expertise to give you an honest market appraisal of your property based on solid research and evidence. The idea is to give your property the best chance of selling/renting whilst offering you realistic advice about the market in your local area. Our valuations are completely free of charge, so what have you got to lose? Call us now to book a valuation on 01302 570470. >>> Presentation and Marketing <<< First impressions count, we know that your property only has seconds to make an impression. Our stunning brochures, colour floor plans, high resolution enhanced wide angled professional photographs and enticing descriptions will highlight your home's best features and appeal to your target market. Our marketing campaigns were one of the winners at the 2016 industry wide Negotiator awards. We are also the only agent in the UK to be shortlisted at the 2015 Property Marketing Awards and the 2016 Northern Marketing Awards. With so many award competitions selecting our work you can be confident that when it comes to property marketing we go above and beyond what most agents do. Instructing Galley Properties also means your home will be seen in all the right places. We pride ourselves on our online marketing excellence and your property will be available to view the top property portals and our own mobile friendly website. Our award winning marketing and huge on-line presence give us maximum exposure, leading to new buyer and tenant registrations on a daily basis. The extensive database of registered buyers and tenants we have get email and social media updates with our latest properties. >>> Keeping in Touch <<< Instructing Galley Properties to sell or rent your property can be seen as the start of a beautiful relationship. We'll provide personal negotiation throughout the process, keeping you up to date with feedback and the progress of the sale or letting. Selling or renting your house isn't always plain sailing, but we'll be there with you every step of the way. If this sounds like the service you need, then why not call us for a chat and to see what we can do for you. If you do decide to instruct Galley Properties then you'll be with not only a respected agent but also a national and regional award winner. Call us now on 01302 570470.

Year Established
Number of staff
4
Web Site
Contact Information
Contact this branch
Email
info@galleyproperties.co.uk
Sales Phone
01302 570470
Sales Email
info@galleyproperties.co.uk
Lettings Phone
01302 570470
Lettings Email
info@galleyproperties.co.uk
Address
244a Balby Road
Balby
Doncaster
South Yorkshire
DN4 0NE
UK
Opening Hours
No information available
Reviews
15/09/2017
Very Professional Company
Very helpful, professional and with excellent communications throughout
By Andrew Poppleton
11/09/2017
Excellent service would definitely recommend.
By Debi lee
07/08/2017
Very reliable and friendly professional service
Tanasha Jackson was lovely. She made the process of buying a property less stressful. Very professional and reliable service. Would highly recommend their Estate agent
By Linda Beardmore
29/07/2017
THE BEST
Such an easy process to sell my property using Galley Properties. Teresa is very professional and makes you feel at ease and Tashana is a lovely helpful person ,answering all your questions and giving you the facts. I would seriously recommend this Estate Agents as they are THE BEST!!
By MICK DYSON
03/07/2017
Galley properties Doncaster
Very pleased with the initiative, efficiency and helpfulness of this agent. A top class agent, with a lot of experience, and it shows. Very skilled, and i would recommend them to any landlord as a good agent. All the staff are superb.
By Mary Hawkes
03/04/2017
Good no fuss efficient service
Friendly and efficient service which proceeded to a speedy sale.
By Thomas Best-Shaw
* We only display 5 "Most Relevant" Google reviews
Memberships



Marketing
No marketing services information available
Awards
No award information available