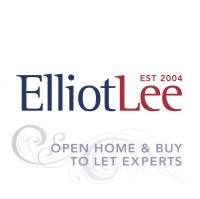 Our team
Download our App to find out more about individual agents
About Us
ElliotLee
Established in 2004 by two friends, Elliot Lamerton & Lee Pottle, the business has grown to become one of the most trusted local brands for all your property needs. If you find yourself in the boroughs of Harrow, Hillingdon, Brent or Ealing you will probably see one of our branded cars on the road or catch a glimpse of one of our many boards helping to market our clients properties. Unlike the big national chains we are proud to be local and given that every member of the team lives local and is part of the community we are dedicated to be the number one choice in every area we serve. Being a member of the NAEA, ARLA, NALS & TPO our clients benefit from the highest levels of customer service possible and the team continually strive to improve the standard of Estate Agency with an innovative, dedicated and transparent approach. Our core values are the foundation of our company and using our latest next levEL training centre each member of the team is on a journey of continued self improvement. We believe that training our staff through our next levEL training centre gives them the cutting edge and a focus on providing a high quality and consistent customer experience every day . Many of our clients are referred to us from previous customers and our continued objective is to work with clients throughout their lives, not just for a one off transaction. ElliotLee is far more than just an Estate Agency. With a complete range of services, not only sales & lettings but financial and mortgage advise, a panel of solicitors and legal partners as well as a trusted list of contractors you can be confident that whatever you need, we have got you covered. When the company started the partners had an abundance of enthusiasm, a vision for the future and were determined to change the face of estate agency. In the early days our portfolio was a handful of properties from friends and family and now the business has grown each year and is currently responsible for securing and completing on over 450 properties locally each year. Our unique approach is what truly sets us apart and unlike other agencies we invest a huge amount of time, effort and money to proactively drive interest in your properties. Our landlords enjoy huge benefits from working with us as they consistently keep up to date with current trends and legislation to help safeguard their investments. Our Landlords benefit from rental guarantees, insurances and legal cover, dedicated lettings, management and accounts departments meaning there is always a relevant staff member to assist. 2015 saw the launch of our Land & New Homes department which has gone from strength to strength with sites being acquired and sold all over the country. Successful developments have happened in Harrow, South Harrow, Harrow on the Hill, Rayners Lane, Greenford, Glasgow & Bicester to name a few. When not marketing our clients properties and helping people find new homes we work hard to play a very active part in our local communities. You can often find us sponsoring local events, supporting great causes and playing a very active part in the localities that we serve. This continues through our online activities and you can easily get to know us better from our facebook, twitter or instagram page. With plans for continued growth you can be confident that ElliotLee are here to stay and remain focused on being your number 1 choice.

Year Established
Number of staff
3
Web Site
Contact Information
Contact this branch
Email
admin@elliotlee.co.uk
Sales Phone
020 8429 6115
Sales Email
sales@elliotlee.co.uk
Lettings Phone
020 8429 6125
Lettings Email
lettings@elliotlee.co.uk
Address
319 Rayners Lane
Pinner
Middlesex
HA5 5EH
South East
UK
Opening Hours
No information available
Reviews
08/07/2020
2nd Time Selling
We are currently in the process of selling our second property through ElliotLee. The service that we received when selling our first property from James and the team was second to none, so we had no hesitation in choosing them as our agent second time around. The whole process has been effortless with great customer service at all times, even through the Covid outbreak our minds were put at rest. We would absolutely recommend ElliotLee to anyone looking to sell their home.
By Stuart Evans
02/06/2020
Fairbanks Court
Great staff from start to finish from initial contact, to managing viewings to the post offer and completion team.
By Adam McCulloch
09/04/2020
Excellent service
We used ElliotLee after having an awful experience with a well known local agent, luckily for us the experience with ElliotLee was excellent. Having been on the market unsuccessfully for over 20 weeks James found us a buyer who was chain free and wanted to move quickly. Their sales progression team guided us through every step of the way and kept us updated regularly. Our buyer was committed from the start as they took out their mover management service which was peace of mind for us especially after what we had been through. We cannot recommend James and his team enough. Margaret and Norman
By Norman Ashford
18/02/2020
Shocking service from Elliot Lee property management
I reported a problem 5 weeks ago and no communication from Elliot Lee. There is water damage to the property and to our belongings and still no solution. They ignore emails and when you phone, they say "the contractor will phone you back" and no one ever calls. We also had a broken back door a few months ago and it was unable to lock and Elliot Lee took months to fix it. Only when we said that it is a safety risk, did they tend to it.
By Lauren Visagie
05/07/2019
Look no further!
Despite the the various permutations as per the lease in my flat, Elliot Lee and in particular James Burgess did an excellent job in marketing my property. He brought in potential buyers consistently during a tough time in the housing market. During the frustrating times of not having an offer, he kept things real, developed a professional relationship and eventually got me the best possible deal for my property. James I salute you!
By Raaj Sangani
Reply from agent
We're delighted to hear you had such a good experience when selling, we look forward to working with you again in the future! All the best, ElliotLee.
01/05/2019
Excellent
James Burgess was our agent during our property purchase as a first time buyer. He has been nothing but highly professional, straightforward and excellent throughout the process. I could message him any time about any concern/problem and he would respond in no time with a solution/action. He gave us his word regarding the completion timescale, and he has delivered it. Huge thank you to James for helping us secure our first time property purchase and helping it make it less stressful, I would love to work with him in the future, and would highly recommend anyone else looking to buy or sell properties too.
By Prava Rai
Reply from agent
We're delighted to hear you had such a good experience when buying, We look forward to working with you again in the future! All the best, ElliotLee.
* We only display 5 "Most Relevant" Google reviews
Memberships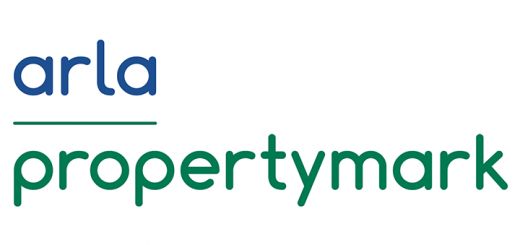 Marketing
No marketing services information available
Awards
No award information available