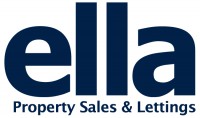 Our team
Download our App to find out more about individual agents
About Us
Ella Residential Sales & Lettings
Established in 2002, Ella is an independent sales and lettings agency with offices in Buckingham and Winslow. Managing Directors Mark Ayres and Mark Cruse, childhood friends who grew up locally, employ a large team of experienced and friendly staff who are also local to the villages and towns in which they work. The company prides itself on being a market leader and a high level of involvement in the local community, promoting this throughout all aspects of the business. With loyal client base, Ella have fast established a reputation for excellence.

Year Established
2002
Number of staff
3
Web Site
Contact Information
Contact this branch
Email
sales@ella.co.uk
Sales Phone
01280 817400
Sales Email
contactus@ella.co.uk
Lettings Phone
01280 817400
Lettings Email
contactus@ellalettings.co.uk
Address
Oaklands Barn
Bourton Business Centre
Bourton Road
Buckingham
Buckinghamshire
MK18 7DS
South East
UK
Opening Hours
Monday-Friday 9am - 6pm
Saturday 9am - 4pm
Sunday Closed
Reviews
09/01/2020
A fantastic exsp
We sold and purchased our new homeusing Ella Homes. From start to finish the whole team we very professional, whist being very kind ,friendly and supportive throughout every stage of the process. Not wishing to single out any members of the team, we would like to thank, Rachael, Bob, Holly and Mark for making us feel very at ease. Ella is a fantastic famaily and we would strongly recommend them to anybody who is considering a move in the future! 100% perfect, Thankyou.
By Jason & Lucy Homer
Reply from agent
Dear Jason and Lucy, Well what can we say, other than it was a pleasure to be able to not only sell your home but also enable you to buy your new home. Its been a pleasure to work with you both and we all wish you a very happy future making new happy memories. Thank you again from all of us at Ella Homes Sales
15/11/2019
Bungalow purc
Hollie from the agents has been totally excellent in every aspect of our move. I would with out any hesitation recommend the agents and Hollie in particular.
By Trevor & Sue Brandon
30/10/2019
Professional,but also friendly excellent service
In a very stressful situation selling my late mother's home, the team at ELLA homes from start to finish we're professional, sensitive and positive. I would have total confidence recommending ELLA homes to all my family, friends.. Thank you all for the great service you gave us. Kind regards Nick and Melanie Bristow
By Nick B
Reply from agent
Dear Nick and Melanie, Thank you both so much for your kind review. I'm glad we were able to secure you a buyer and the sale go through relativity smoothly.. Many thanks again and we all thank you for your business and wish you well for the future. Kindest regards Rachael
25/10/2019
Our first house purchase
Ella Homes were fantastic with us throughout the entire process. They were very patient and guided us through the process which was invaluable as first time buyers. Mark worked proactively to liaise with all parties during the process. This helped to maintain good communication and speed up the buying process. Ella Homes are trustworthy and very reliable. Thanks for all your support.
By Ashley B
Reply from agent
Dear Ashley and Charlotte, Thank you for your kind review and we are delighted that you are now the proud owners of your first home. Congratulations and may you both have many happy times ahead. Thank you again for buying through Ella Homes. Kindest regards Rachael
25/10/2019
Excellent
Couldn't fault Ella, so pleased we chose them. They were on the ball, helpful and friendly.
By Jane C
21/10/2019
Selling of our property
The staff of Ella Residential sales were, without exception, enthusiastic and pleasant and we felt confident selling through their site. At no time, in a lengthy process, did they show any irritation or lack of interest, and kept us informed re every viewing etc.. Despite their involvement with many properties,, each one knew our details and progress well.
By Audrey C
Reply from agent
Dear Audrey, Thank you so much for your kind comments regarding your recent house sale through Ella Homes. We hope you are both settling in well to your new home and the beautiful countryside up there. We thank you again for choosing Ella Homes and we all wish you both the very best for the future. Kindest regards Rachael
* We only display 5 "Most Relevant" Google reviews
Memberships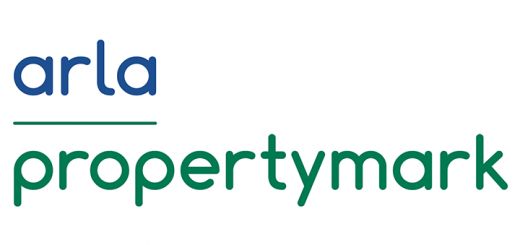 Marketing
No marketing services information available
Awards
No award information available