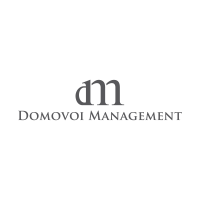 Our team
Download our App to find out more about individual agents
About Us
Domovoi Management
Domovoi Management Ltd is a London based company specialising in property management and lettings, mostly for overseas Landlords. We are a family-run company, and as such are able to provide a more personal and efficient service to Landlords and Tenants at very competitive rates.- Relocation

Year Established
Number of staff
2
Web Site
Contact Information
Contact this branch
Email
elena@dom-management.com
Lettings Phone
0203 583 41 94
Lettings Email
office@dom-management.com
Address
2 Savernake Court
Highwood Close
London
Greater London
SE22 8NQ
London
UK
Opening Hours
No information available
Reviews
10/06/2018
Best agent in London
Paul is simply wonderful. No task was too big or too small. He helped us settle into the new area and even shared a list of restaurants and places to visit. His communication was always timely and his service incredibly efficient. I've rented in London for over 10 years and this is the best agent I've experienced. Thank you Paul!
By SARAH HAYTO
26/04/2018
Fantastic Managers
Paul and Elena are fantastic property managers. After our 2 year let, we have not a single bad thing to say. Every big and small issue we had with the flat was dealt with efficiently and without hassle. They were always speedy to respond to all of our communications. When reaching the end of the tenancy we were alerted of every viewing with more than 24 hours notice and rearranging was no problem at all. I highly recommend Domovoi management and would gladly rent with them again.
By Anna Bernbaum
Reply from agent
Anna, Thank you so much for your kind words! I means a great deal to us to know that we are on the right track with the level of service we offer. It was a pleasure having you as tenants and we wish you the very best for the future! Best wishes Paul + Elena Co-Directors Domovoi Management Ltd
23/01/2018
Professional, knowledgeable and friendly service !
I rented a beautiful property in London via Domovoi Management, and can only say that I was very well taken care of by Paul & Elena during the entire process of my tenancy. The service provided was highly professional at all times, swift, efficient, communicative and caring. Personally I would not hesitate to recommend anyone to Domovoi Management, and I would make them my first call for any future London accommodation requirements !
By MARK GRANDJEAN
Reply from agent
Thanks Mark for your kind comments. As you know we take pride in providing a personal service to both our Landlords AND tenants and it is very satisfying to get such feedback to make sure we remain on track.. We look forward to hearing from you next time your are in London! All the best Paul Director Domovoi Management
16/09/2017
Excellent Service
I would like to thank agent, Pual Myers, for all his excellent service and corporation. I will be enterally grateful for his help and support to find better property for myself. I would highly recommend his name and the agent to my relatives and friends.
By Maryam Alkuwari
Reply from agent
Thank you for your review Maryam, As a small family run company we pride ourselves on giving ALL our clients - be they Landlords or Tenants - an excellent personal level of service. We wish you the very best in your fantastic new property! Thanks Paul
15/07/2017
The best agency I have come across
Paul and Elena are delightful and extremely good at their job! They are very quick to respond to emails and fixed any issues with the flat within an impressively short time. I highly recommend Domovoi Management.
By Lucy Cronin
27/03/2017
A great agency to rent with!
We only had positive interactions with Paul and Elena! Everything was always very transparent, and any issues we had were quickly alleviated. Thank you!
By Lisa Ingles
Reply from agent
Lisa, Thank you for your kind words. We value both positive and critical comments, so to hear only positive is a great motivation to us that we are on the right track. All the best for the future. All the best - Elena & Paul, co-Directors - Domovoi Management
* We only display 5 "Most Relevant" Google reviews
No social media available
Memberships

Marketing
No marketing services information available
Awards
No award information available