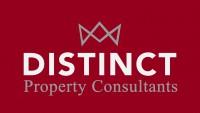 Our team
Download our App to find out more about individual agents
About Us
Distinct Property Consultants
Welcome to Distinct Property Consultants At Distinct Property Consultants we believe that profitable property journey starts with excellent relationship. Whether it is relationship between landlord and tenant or vendor and buyer, that's where we step in to be the facilitator and ambassador of such relationship to ensure that you, our busy clients can get on with their lives whilst we manage those relationships on your behalf ensuring the best financial return. We believe that our expertise combined transparent approach, honestly and integrity is ultimately what gives you, our landlords and vendors the best return on investment. We are an extended eye and arm and sounding board to you, our clients. If any of the above strike a chord then you've come to the right place, because we are not just estate agents… We offer an awful lot more. We have been in property business for over 20 years and we are passionate about what we do. Our background, experience, knowledge, and passion mean we provide expertise in: • Property letting • Property management • Property investment • Property search • Property sales At Distinct, we can sell, search, negotiate, purchase, let, and manage a property for you. We will do this quickly, effectively, and on the right terms. And we can also help you build your property portfolio successfully too. The right property, for the right price, for the best return. Buying, selling, and investing in property can be time consuming and stressful. We aim to take as much of that burden off your shoulders through offering a flexible and personal service tailored to suit your needs. Property is our passion. Your success with property is our goal. Please call us to find out more! Tel: 01608 695252 or 01295 234 750

Year Established
Number of staff
1
Web Site
Contact Information
Contact this branch
Email
hello@distinctpropertyconsultants.co.uk
Sales Phone
01295234750
Sales Email
hello@distinctpropertyconsultants.co.uk
Lettings Phone
01295234750
Lettings Email
hello@distinctpropertyconsultants.co.uk
Address
Bloxham Mill
Barford Road
Bloxham
Banbury
Oxfordshire
OX15 4FF
UK
Opening Hours
No information available
Reviews
09/09/2019
Always there to help - very reliable
Maria my agent was highly efficient and always on hand to answer any questions and support. Check in and out was very thorough with clear instructions and communication throughout the process.
By Tracey L
08/09/2019
Delightful experience
Really positive experience. Maria was brilliant and worked with us from day one. I highly recommend Distinct Estate Agents.
By Andrew G
19/08/2019
Maria our agent
Maria is very approachable super efficient and really pragmatic. She always responds to request in a timely manner and is very personable. I was new to the Midlands and she helped me find the perfect place for myself and my partner and was at the property to welcome us on our move in day. She even recommended the best local pubs!
By Sarah L
08/08/2019
Perfect
She was very professional and very quick to respond and resolve the issue...she helped me a lot with everything.....I hope to find someone like her in the future!
By Francesca Natali
09/07/2019
Absolutely excellent service.
Sarka- what a great agent, very professional and she clearly cares about her work and customers. Everything was quick and she made it very easy and clear. I would recommend her and the agency to anyone. Regards Patrycja
By Patrycja Krol
Reply from agent
Thank you Patrycja. It has been my utmost pleasure.
07/06/2019
Efficient service.
I have used Distinct Estate Agents for several years and find their service efficient and smooth. Maria is easy to reach by telephone and responds with a depth of professional knowledge I find reassuring and worth the price.
By Rachel Jeffries
* We only display 5 "Most Relevant" Google reviews
Memberships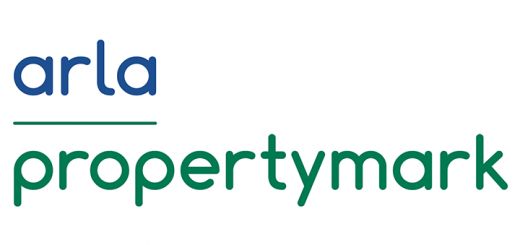 Marketing
Awards
No award information available
Statistics
Average price in this area
Average Time on Market in this area